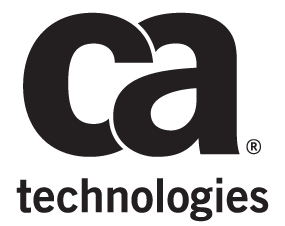 Content Editorial Specialist/Performance Marketer
Do you want to help eliminate barriers between ideas and business outcomes? We want you to bring your unique experiences and creative ideas to the table. CA Technologies provides software and solutions that help our customers to develop, manage, and secure complex IT environments to increase productivity and enhance competitiveness in their businesses. It's our aim to encourage global collaboration and results-oriented innovation, while supporting and developing our talented people and our communities. CA Technologies will empower you to drive authentic success, for both the business and yourself in the application economy.
The Content Editorial Specialist is a Performance Marketer at heart. S/he creates long-form brand and campaign content (idea formation, briefing, writing, creating, and editing) across multiple publishing channels. They collaborate with SMEs and demand strategists to deliver marketing programs that drive measurable results. S/he is a strategic thinker adept at collecting, writing, and synthesizing content against performance data to guide strategy and optimizations for performance results.
Responsibilities
Refine and lead development of actionable content to target audiences through inbound, inbound, organic, and specialist community channels.
Analyze existing content marketing activities based on usage data and performance analytics and optimize with writing and strategy for performance enhancements.
Provide recommendations on taxonomy and information architecture.
Advance an SEO strategy for brand content marketing including keyword research/tracking and technical considerations that complement ca.com's SEO keyword strategy.
Partner with demand strategists on media plans and distributions strategy.
Think creatively and use market trends/data to develop content themes/topics.
Develop content for multiple personas and target segments tailored to drive actions in the buyers' journey.
Collaborate with designers and agency partners to craft content for multiple offers and target segments.
Ensure all content is on-brand but optimized real-time for demand acrss all channels, media, social mobile, chat, email, video.
Contribute to weekly dashboard on content performance and recommend optimizations for A/B testing.
Stay current in best practices for digital marketing.
Be located in our Boulder, CO, office.
If you want to fulfill your potential, be acknowledged for your achievements, and be given autonomy to make decisions for your business and customers; if you want to work with a company that respects you as an individual - recognizing both your needs at work and your responsibilities outside of it - then CA Technologies is where you belong.
At CA Technologies your passion and expertise can directly impact the business and you'll help offer our customers practical approaches to delivering new, innovative services and value through IT.
We offer competitive salary, company-sponsored premium Medical/Prescription & Dental Plans, company-paid Holidays, Vacation, Anniversary Service and Sick Days, 401(k) Plan, Education/Training Reimbursement, Charitable Gift Program, Adoption Assistance Program.
Learn more about CA Technologies and this opportunity now at http://ca.com/careers
We and all of our subsidiaries are equal opportunity employers. As such, it is our corporate policy to fill positions with qualified candidates regardless of the candidate's race, color, sex, age, religion, ancestry, national origin, citizenship status, marital status, sexual orientation, gender identity, genetic information, disability, pregnancy, military status, veteran status or any other protected group status.
Note to Recruiters and Placement Agencies: We do not accept unsolicited agency resumes. Please do not forward unsolicited agency resumes to our website or to any of our employees. We will not pay fees to any third party agency or firm and will not be responsible for any agency fees associated with unsolicited resumes. Unsolicited resumes received will be considered our property and will be processed accordingly.
If you require an accommodation with the online application process, please contact Talent Acquisition at 1-800-454-3788.
Read Full Job Description