It started with a handful of Silicon Valley giants. 
After months of working remotely to avoid the spread of COVID-19, companies like Twitter, Facebook, Zillow and Square have recently announced that employees may work remotely moving forward — regardless of any return to normalcy the world may experience. 
Other companies are going a step further, opting to do away with office space altogether. It's an increasingly attractive option: those trendy tech workspaces and prime real estate don't come cheap and, with the prevalence of digital communication tools, working from home isn't as awkward or unusual as it was only a year ago. 
Automox, a Boulder startup that delivers "every time, everywhere" endpoint security and management for remote teams, according to its CEO Jay Prassl, is one such company, trading its large, open floor plan for hundreds of in-home offices. But according to Prassl, that transition isn't as simple as telling employees to keep doing what they've already been doing for months at home. It requires a companywide shift to a new, distributed model that prioritizes asynchronous work, employee support and new ways of forging bonds between team members.
 
How you build something is just as important as the thing you're actually building."

"Thinking of remote work as just doing the same thing we do in the office, only at home," Prassl said. "That isn't the best comparison because there are a variety of different pressures you don't find in the office."
Shifting to a distributed model necessitates that leaders think deeply about the nature of work, the current climate and what the future may hold. It's not an easy path to traverse, but that hasn't deterred Prassl.
"How you build something is just as important as the thing you're actually building," Prassl said. 
Built In Colorado sat down with Prassl to learn more about how he's approached leading a newly distributed workforce, the challenges the team is overcoming and how other leaders can implement a similar transition. 
Tell us about the decision to move to a distributed workforce.
Prassl: We've seen a lot of Silicon Valley companies starting to move to a distributed workforce, but it's something we've had in our DNA since the very beginning. When we first started Automox, we asked people to come to the office only two days a week. We wanted to give a clear delineation between maker and manager time. The fact that employees produced work at home didn't mean it was any lower quality. 
Choosing to be distributed has allowed us to do some pretty awesome things. It opened up our hiring aperture to be worldwide. We're bringing in a lot of awesome talent from a lot of areas, from North Carolina to San Francisco.
 
It's about bringing Automox to great employees — not the other way around."

It's also afforded flexibility to our current employees. We had one employee whose spouse needed to get a residency in another location but that employee can continue to be a participating part of our company. We have had folks who needed to move to Europe and they're still participating in the company. It's about bringing Automox to great employees — not the other way around. 
What kind of accommodations did you make for people as they adjusted to working from home?
We started to see certain things get exacerbated: There are some people who have a very hard time working at home, like younger folks who don't have enough space to work in a way that allows them to be productive. We've helped outfit them with what they need physically to have in their space. We have also worked with our managers to adjust work time expectations to accommodate the pressures that surface when work, education and child rearing are all happening in the same space, at the same time.
In a few cases, we've turned our office into a co-working environment with a series of rules that allow people who need to work outside of their homes in the safest way possible.
Company values, actually valued
Automox runs on six core values, which read more like descriptions of its workforce: Customer obsessed, humbly courageous, thoughtful decision-makers, innately curious, extraordinary communicators and highly impactful. "Don't put your values on a wall," Prassl advises. "As soon as you do, they're useless. When values are used as a language, they become a powerful tool."
How do you see this move impacting Automox's culture in the future?
One of the ways I see my job is to create durable relationships between people who are essentially strangers. The value in that is when someone makes a mistake or something goes wrong, they have a relationship to lean on. 
Before COVID-19, one way we created those relationships was by taking the entire company to Mexico. We wanted to make a large investment in creating bonds and cross-connecting people who wouldn't normally connect. 
If and when the COVID grip is released and it is safe to get together, we'll do so in a way that allows us to generate culture and maintain our distributed nature. We'll make that time about getting together, actually socializing and creating those durable relationships. It is easy to get to 100 employees, few of which have actually engaged with one another. Successful startups need all sorts of cross-connections between finance and engineering and everything in between. Being able to support the creation of these connections has been very successful for us.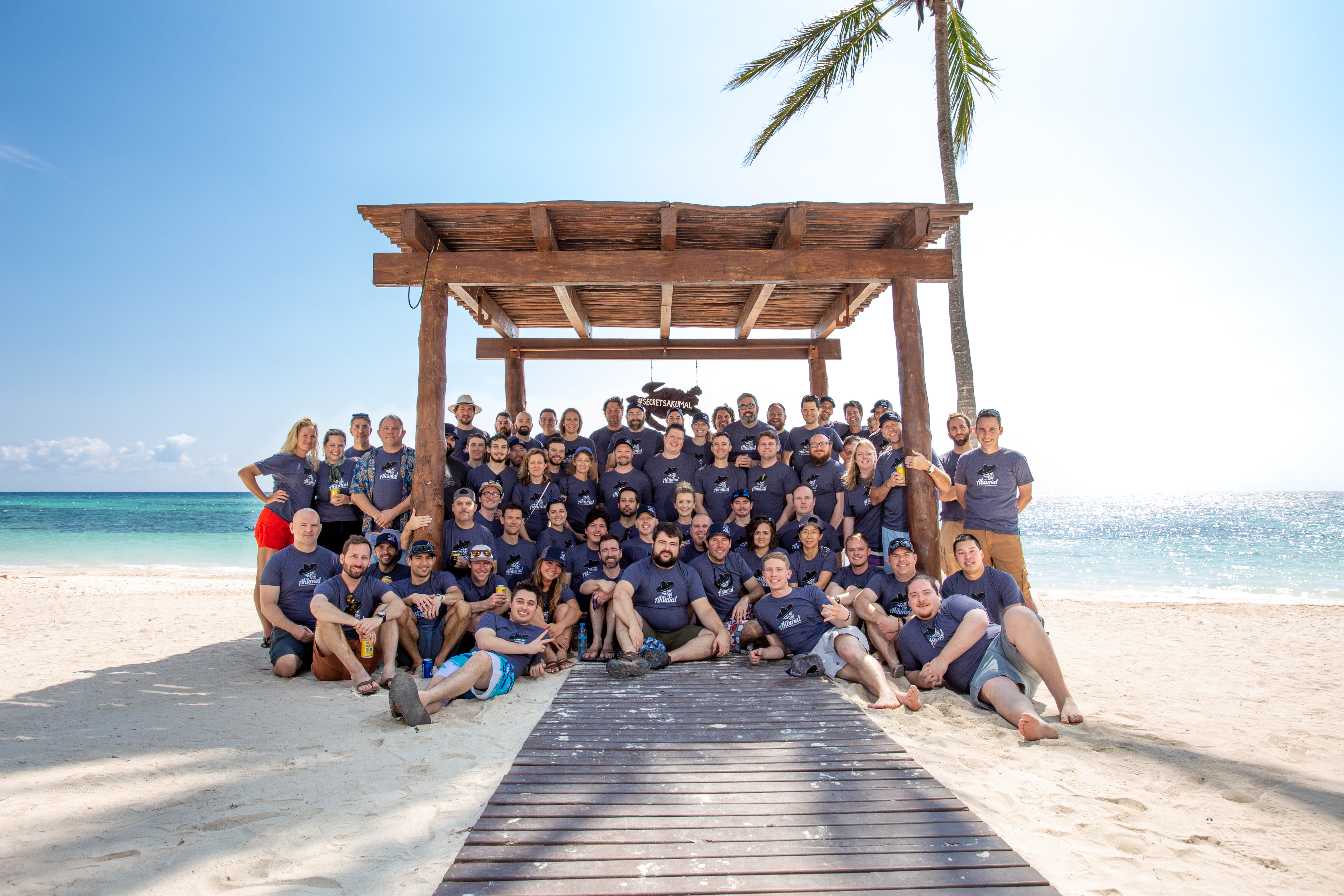 What are some challenges you're facing in a distributed workforce, and how are you tackling them?
It's certainly not without its challenges. The ability to separate work and home has almost become impossible. It has been important to recognize and communicate that work gets done at very different hours now. Taking the normal work that you would have done in an office from eight to five and just stuffing that work into your house with the same time window — with kids, your spouse's job and other things — it's not a one-to-one fit.
Thinking about work in an asynchronous manner is important for our success. When you have people working from their distributed location all over the country and the world, having them all work in the same timezone is impossible. It hasn't slowed things down for us. It's been a net-positive, both in emotional well-being and for our culture overall. 
No-meeting Wednesdays
At Automox, employees won't find meetings, one-on-ones or group syncs on any Wednesday. This freedom from interruptions is necessary, Prassl said, because it allows for greater concentration and deep work to actually get done. "It's a sacred time for people to go deep on their work."
What advice do you have for other leaders considering moving to a distributed workforce?
One is that the rate of communication to current employees has to increase — I communicate every two weeks with the entire company. But pay close attention to meeting bloat because it is highly fatiguing to your company. You have to memorialize maker time and let people do the rich, deep work that you've hired them for. We've installed what we call "principled entrepreneurship," which means that employees have the right to ask meeting owners, "What's the agenda? Am I essential to this meeting? Is this really important?"
 
You have to memorialize maker time and let people do the rich, deep work that you've hired them for."

I'd also recommend rethinking the onboarding experience. Little things matter. What does the onboarding kit look like when somebody shows up? Who is their onboarding buddy? Where do they go for questions? Because at the end of the day, you want to be able to come back to this essential and really central idea that a successful company is about creating durable relationships between individuals. They're more flexible, they go faster, they don't get hung up on the little stuff. It's like magic.