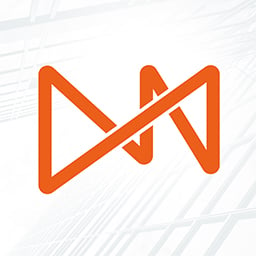 UX Designer
 We are looking for an inquisitive, energetic, technically-savvy designer who's passionate about improving the tools, processes, and systems that comprise the world around them. The UX team has been a key player in Vertafore's software development lifecycle for several years, and now the company is empowering the team to have greater influence. As a UX Designer, you will be part of a highly visible and growing team that will see its solutions built and delivered at a regular cadence.
Who We Are
At Vertafore, we value diverse perspectives, perpetual learning, and continuous improvement. Each day we bring an open mind, a willingness to give and receive feedback, and a dedication to creating quality user experiences. Our Product Development teams solve problems with a strong customer focus and collaborate in an open, inquisitive, and positive manner. As creative technologists, we see the beauty of humanity in each other and therefore show respect for ourselves and those around us. This allows us to show up for our team and take risks, knowing it's okay to fail.
We regularly engage in coaching, mentoring, agile ceremonies (like retrospectives), and fun team activities. We define problems based on user needs, not based on technological capabilities. We endeavor to do things in new ways that add value to our world.  All of these factors create a Product Development environment that is fun, collaborative, and innovative. This is highlighted by our quality delivery, happy customers, and diverse, highly
empowered team with career mobility.
Come join us and be part of the action!
What You'll Do
The Experience Designer will be a key contributor in improving the workflows and overall user experience of hundreds of thousands of insurance software users—both providers and consumers. This person will partner with Lead UX Designers, Product Managers, and Software Engineers to identify and validate real design problems as well as devise and validate useful, usable, feasible, and effective design solutions.
The successful candidate will: 
• Collaborate with multiple team members to create smart designs for complex projects
• Build amicable, trusting relationships with partner teams
• Follow UX best practices for designing enterprise desktop, web, and mobile applications
• Regularly listen to Vertafore users in order to understand how they think and work
• Participate in product definition discussions with Product Managers and Product Owners
• Regularly participate in design studios, design critiques and other design ideation activities; provide constructive feedback based on design principles, patterns and standards
• Devise valuable and viable solutions for Vertafore users, provide solid reasoning for their design decisions, and clearly document their designs so that they can be wellimplemented
• Create well-considered UX designs (task flows, annotated wireframes, user flows, journey maps, etc.) that adhere to user stories and conditions of acceptance
• Improve and contribute to Vertafore Design Standards & Guidelines as well as Vertafore's emerging UI Framework
• Advocate for users first, and filter product features through the lens of "What is best for customers and users?"
Skills & Requirements
What we're looking for in an Experience Designer:
• You're a self-starter and a clear communicator who asks a lot of smart questions.
• You have a good grasp of the theories, concepts, principles, and patterns of usercentered design, interaction design, and information architecture which you have applied in a variety of ways.
• You are able to contribute to 2 projects (at various stages) concurrently, meet deadlines, and adapt quickly to changing priorities in a fast-paced agile environment.
• You take a goal-centered approach to your UX practice.
• You can translate UX Research into personas and other conceptual models.
• You can sketch and wireframe like the wind.
• You value rapid prototyping as a design method and are fluent in both paper and digital prototyping.
• You create well-considered UX designs (task flows, annotated wireframes, user flows, etc.) grounded in user research findings and based on user stories and conditions of acceptance.
• You can have an intelligent conversation with a product manager about UX and feature prioritization.
• You can have an intelligent conversation with a software engineer about trade-offs between UX value and technical level of effort.
• You are comfortable leading well-framed usability testing: planning, recruiting, leading, analyzing results, making design recommendations, and communicating findings & recommendations.
• You are comfortable supporting generative user research efforts as needed: stakeholder interviews, user discovery interviews, card sorts, etc.
• You are familiar with web and mobile standards and best practices including contentfirst, mobile-first, responsive design, and accessibility.
Who You Are
• You have 1–2 years of professional experience in the creative field, software industry, or related field and have flexed your UX and interaction design chops in a professional environment.
• You have a compelling portfolio of UX research and design work that showcases your problem framing, research, problem solving, and visualization skills.
• You demonstrate strong oral and written communication skills, including presentation skills and an ability to persuasively articulate design rationale.
• You can easily move between considering the forest and paying attention to the trees.
• You balance a passion for craft with on-time, on-target delivery.
• You know how to adapt design methods for the context of each projects with minimal guidance.
• Your working style demonstrates respect, initiative, ownership, transparency, and accountability.
• You are adaptable and thrive in a fast-paced environment.
• You have proficiency in Adobe Creative Cloud, Axure RP, Sketch, and similar design tools.
• You have a strong knack for learning new tools.
• You have a fundamental working knowledge of the modern web stack: HTML5, CSS3, and Javascript.
• You have a bachelor's degree in design, HCI, social science, or a related field.
This position will be based in Vertafore's downtown Denver office. Local candidates within reasonable commuting distance preferred.
Vertafore is an EOE employer and strongly supports equal employment opportunity for all applicants regardless of race, color, religion, sex, gender identity, pregnancy, national origin, ancestry, citizenship, age, marital status, physical disability, mental disability, medical condition, sexual orientation, genetic information, or any other characteristic protected by state or federal law equal employment. Minority candidates encouraged to apply.
Hiring team will not respond to inquiries from third-party recruiting agencies.
Read Full Job Description