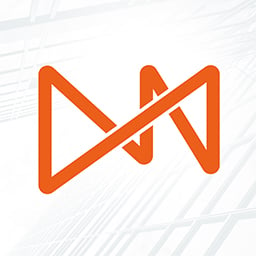 Senior Visual Designer
We're looking for an energetic, systematic, steadfast, and meticulous Lead UI Designer who exemplifies excellence balanced with modesty. The UX team has been a key player in Vertafore's software development lifecycle for several years, and now the company is empowering the team to have greater influence. As Lead UI Designer, you will bring your years of diverse experience, impeccable taste, keen eye, conscientious charisma, and inclusive mindset to the needs of a rapidly growing Product Development and User Experience organization. You will lead coordinated efforts to standardize and modernize the design system that will help bring Vertafore's user experience to the next level.
Who We Are
At Vertafore, we value diverse perspectives, continual learning, and continuous improvement. Each day we bring an open mind, a willingness to give and receive feedback, and a dedication to creating quality user experiences.
Our Product Development teams solve problems with a strong customer focus and collaborate in an open, inquisitive, and positive manner. As creative technologists, we see the beauty of humanity in each other and therefore show respect for ourselves and those around us. This allows us to show up for our team and take risks, knowing it's okay to fail.
We regularly engage in coaching, mentoring, agile ceremonies (like stand-ups and retrospectives), and fun team activities. We define problems based on user needs, not based on technological capabilities. We endeavor to do things in new ways that add value to our world.
All of this creates a Product Development environment that is fun, collaborative, and innovative reflected in our quality delivery, happy customers, and diverse, highly empowered team with career mobility.
Come join us and be part of the action!
What You'll Do
The Lead UI Designer will play a critical role in establishing the touchstone for a consistent, modern, and accessible look and feel across Vertafore products. This person will partner with and support the UX manager to define and attain the following strategic guideposts for Vertafore's UX and UI: Simplify, Standardize, Unify, Include.
The successful candidate will
• Coordinate, propel, and socialize the actualization of those guideposts through an iterative, cross-functional, collaborative, and inclusive process
• Develop and evolve the visual language, design system and UI library for Vertafore's products and platform
• Enhance the incorporation of Vertafore's brand and voice into the Design Standards & Guidelines
• Advance the cause of UI best practices: asset creation and maintenance, developer/engineer consumption of assets, web standards, accessibility, and inclusivity (standard across products for what devices and browsers Vertafore supports)
• Define user experience value for our customers, provide solid reasoning for your design decisions, and clearly document your design solutions so that they can be well-implemented
• Build amicable, productive, trusting relationships with partner teams
• Support the UX Manager in establishing a UX playbook of strategy, research and design
• Share your wealth of visual design and UI expertise with the UX team and Front-end UI Developers to help them grow their visual design sensibilities and craft
This position will be based in Vertafore's downtown Denver office. Local candidates within reasonable commuting distance preferred.
Vertafore is an EOE employer and strongly supports equal employment opportunity for all applicants regardless of race, color, religion, sex, gender identity, pregnancy, national origin, ancestry, citizenship, age, marital status, physical disability, mental disability, medical condition, sexual orientation, genetic information, or any other characteristic protected by state or federal law equal employment. Minority candidates encouraged to apply.
Hiring team will not respond to inquiries from third-party recruiting agencies.
Skills & Requirements
What we're looking for in a Lead UI Designer
• You're a leader, a translator, and a team-player who communicates your ideas clearly, concisely, and persuasively.
• You have a strong yet nimble grasp of the theories, concepts, and methods of user-centered design and interaction design (controls, states, etc.) which you have applied in a variety of contexts.
• You create UI components, information visualizations, illustrations, and UX animations with a visual style and language that is crisp, clean, inviting, and professional yet sometimes playful.
• You know how to approach the unification of visual design styles, UX patterns and UI components across multiple products and can make well-researched, well-reasoned recommendations for systematizing patterns and components.
• You have an impeccable sense of what makes visual design work and can clearly and diplomatically articulate feedback and recommendations during design critiques and technical reviews.
• You are competent planning, creating and documenting one or more living design systems that are accessible and support multi-device experiences.
• You have a strong yet nimble grasp of visual design fundamentals: color, typography, composition, space, time/motion, information visualization.
• You can fluidly create reusable, scalable visual design assets that fit into a greater design system and are consumable by developers and engineers.
• You love your craft and are happy to coach and mentor team members whose visual prowess is still developing.
• You are competent presenting to and gaining buy-in from partner teams and other internal stakeholders, including manager and director level.
• You have demonstrated knowledge of design standards and keep abreast of ever-evolving web and mobile best practices including accessibility (WCAG, WAI-ARIA), responsive design, mobile first, content first, graceful degradation, progressive enhancement, etc.
Who You Are
• You have 5 – 7 years of experience doing visual and UI, ideally in a mix of in-house and agency settings.
• You have 1 – 2 years of experience leading team projects in an agile/scrum software environment.
• You have a portfolio of shipped design work spanning web, mobile, and desktop applications—including responsive web applications.
• You demonstrate strong oral and written communication skills, including presentation skills and an ability to persuasively articulate design rationale.
• You are adaptable and thrive in a fast-paced environment.
• Your working style demonstrates respect, initiative, ownership, transparency, and accountability.
• You can easily move between considering the forest and paying attention to the trees.
• You are proficient in Sketch, Adobe Creative Cloud (Photoshop, Illustrator, InDesign), and InVision.
• You have a fundamental *working* knowledge of front-end markup and frameworks including HTML5, CSS3, Bootstrap, and LESS or SASS.
• You are familiar with the strengths and weaknesses of Javascript and JS frameworks including Angular and ReactJS.
• You are familiar with tools like Axure RP, Framer (and CoffeeScript), Zeplin, Principle, etc.
• You have a knack for learning new tools as well as adapting design methods for the context of each project.
• You have a bachelor's degree in design, HCI, social science, or a related field.
Read Full Job Description