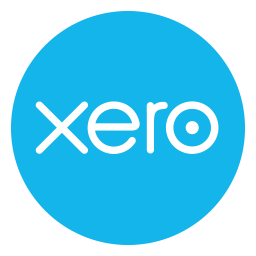 Senior Talent Specialist
Our purpose
Small business makes the world go round – it's the heart of the global economy. At Xero we want millions of small businesses to thrive through better tools, information and connections. We aim to make being a small business more efficient and profitable, and more enjoyable too. To do this, we need great people who are hard-working, innovative, and fun!
How you'll make an impact
We are looking for an experienced and creative Denver-based senior talent acquisition specialist (with 7+ years experience) who will help our Americas team attract and engage the best talent in the market.
This key role isn't for the faint hearted, we need someone who thrives on working at a fast pace and is able to take ownership and make this role their own. If you have extensive onsite recruitment experience, and want an exciting environment that's sure to keep your adrenaline going, read on!
What you'll do

Plan and execute consistent, efficient and scalable recruitment processes that deliver top talent from active and passive candidate markets with a high quality candidate experience 
Partner closely with hiring managers and teams while educating and advising them on best practice hiring, sourcing and interviewing techniques

Leverage and expand the Xero employer brand to engage talent communities for immediate and future hiring requirements

Utilize creative sourcing strategies to cultivate diverse top talent and build diverse talent pipelines

Represent Xero in a professional manner to all candidates

Track and report regular recruitment updates, metrics and reports to hiring managers, hiring teams, and key stakeholders

Organize and attend events and meetups to raise awareness of Xero vacancies and the profile of Xero as an employer of choice

Assist with any additional projects as required
Success looks like
Owning and managing end-to-end talent acquisition activities and processes for our both non-technical and technical teams in US and Canada to start

Filling roles with suitably skilled and qualified talent in a timely, cost effective, and professional manner
Attracting high calibre passive talent through innovative sourcing campaigns, platforms and initiatives

Deep knowledge and experience with diverse talent pools, the talent marketplace, and high tech companies in Denver and San Francisco

Strong collaboration; making a positive impact on your home team - the people experience and recruiting team while building partnerships with global support teams as well

Partnering with hiring managers and teams to ensure high quality candidate experience, hiring profiles and strategies are clear and aligned, and the full cycle talent acquisition process is consistent, smooth, and unbiased

Demonstrating strong communication skills for varied audiences, especially in follow up and follow through with prospective candidates and key stakeholders

Note: this is just a guide, things change often at Xero so we expect people to pick up anything else as directed by their manager.
Read Full Job Description