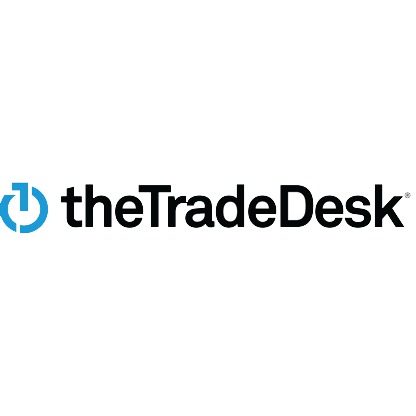 Senior Director, Talent Acquisition - Engineering & Tech (Looking for former Engineers)
WHO WE ARE LOOKING FOR:
You're a former software developer, data scientist, product lead, or engineering manager. Cutting edge technology, big data, beautiful UIs, and scaling to handle 6+M QPS make you tick. You've been deeply involved and invested in hiring, managing, and scaling teams, and want to have a pivotal role in supporting the growth of a world-class organization. You'll have the unique opportunity to blend your passion for hiring and building industry transforming technology… without ever needing to code. You want to support recruiting efforts that continue to raise the bar on talent while protecting the integrity of a five-star company culture, and recognize how grit, humility, and EQ are just as important to its success as technical chops.
You're excited to inspire, empower, and lead a highly ambitious technical talent acquisition team (including other former engineers, recruiting gurus, and biz consultants) all deeply committed to taking the company to the next level. 
Your mission: continue to build the best engineering and technical teams in the world.
Your motto: If we build it, they will come.
WHAT YOU WILL BE DOING:
Invest in understanding our strategic objectives, technical challenges, and complexities of our unique company positioning and industry; stay up to date on our thought leadership & product innovations, and translate them to company talent needs
Develop and demonstrate a deep understanding of The Trade Desk culture – captivate and share the story with a wide technical audience
Manage, grow, empower, and mentor an ambitious technical talent team
Work side by side with executive, leadership, and hiring managers to define the technical needs required to take the company to the next level; Earn trust and build strong relationships with these stakeholders, and serve as an advisor & partner throughout the hiring process
Ideate and explore how to tap into the most competitive talent pools; create a comprehensive recruiting strategy to support the vast growth of technical teams across the globe
Contribute to meaningful culture interviewing, and make profound recommendations or impact hiring decisions based on your insights
Work with leadership to improve hiring processes where it makes sense
Promote organizational development & effectiveness for the TA team; contribute to company retention strategies and culture
Work collaboratively with the TA engagement team and marketing to increase and improve our employer branding reach
Stay up to date on applicable tech blogs, GitHub & Stack Overflow discussions and engage with talent in those communities
Keep a pulse on the competitive talent market; use your insights to drive means to recruit within that market
Utilize hiring, interview, and attrition data as a quantitative basis of comparison and opportunity for improvement on our predictive read of talent
Understand candidate needs & The Trade Desk overall package, and be able to close during the offer process
Ensure a best-in-class experience for both candidates and hiring teams
Other duties to support the success of the talent acquisition & technical teams as needed
WHAT YOU BRING TO THE TABLE:
Demonstrated success hiring for complex technical roles within a highly competitive market
Strong technical foundation as an engineer, product manager, or data scientist; Ability to communicate complex ideas, and technical concepts to non-technical people
Willing to take risks, think creatively, and try new things to continue to engage with the best tech talent in the world
Strong behavioral interviewing, and competency-based evaluation skills; extracting depth and conclusions based on these evaluations
Ability to lead hiring meetings, influence decisions, and interact with all levels of the company
Desire and competence to drive excellence with pragmatism
Motivated by the opportunity to change and evolve an industry
Demonstrated success story telling and painting a picture of company culture
An impulsive instinct to help others, go above & beyond, and think ahead
Experience managing, mentoring, and growing staff
Is known for their leadership capabilities, and committed to empowering, teaching, and motivating their peers & co-workers
Pursuant to the San Francisco Fair Chance Ordinance, we will consider for employment qualified applicants with arrest and conviction records.
The Trade Desk will consider qualified applicants with criminal histories for employment in a manner consistent with the requirements of the Los Angeles Fair Chance Initiative for Hiring, Ordinance No. 184652
The Trade Desk does not accept unsolicited resumes from search firm recruiters. Fees will not be paid in the event a candidate submitted by a recruiter without an agreement in place is hired; such resumes will be deemed the sole property of The Trade Desk. The Trade Desk is an equal opportunity employer. All aspects of employment will be based on merit, competence, performance, and business needs. We do not discriminate on the basis of race, color, religion, marital status, age, national origin, ancestry, physical or mental disability, medical condition, pregnancy, genetic information, gender, sexual orientation, gender identity or expression, veteran status, or any other status protected under federal, state, or local law.
Read Full Job Description