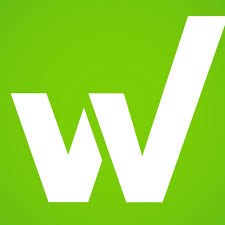 Product Development Manager
Workiva started with an idea: to make complex collaboration easy. Wdesk is an all in one platform that simplifies complex collaboration while keeping data in sync, thus reducing risk. Thousands of organizations, including over 70% of the 500 largest U.S. corporations by total revenue, use Wdesk.
As a Product Development Manager, you can enjoy the perks of a fast paced, high tech organization in gorgeous Ames, Iowa. Our agile environment allows for a flexible environment with an integrated work life. Product Development Managers serve as leaders of Agile product development teams and resources. They ensure effective coordination and optimization of behavior over a diverse team. This role provides technical oversight and guidance while managing the team members to ensure effective team functioning and product development.
What You'll Do
People Management: You will provide employees with coaching, feedback, and development opportunities to enhance their skills, motivation, and performance.
Fulfillment of Customer Requirements: You will provide leadership for the team to fully understand and resolve issues, and problems that result in delivering high quality products. You will articulate customer needs and requirements and provide management oversight regarding the implementation of customer needs
Technical Oversight: You will provide leadership for the development team in generating innovative solutions and exploring new approaches to identify issues and provide optimal solutions. You will share best practices and ensure the team production meets customer needs
Product Development Planning: You will provide oversight of forecasts, team deliverables, and timelines all while ensuring a quality finished product. This requires knowing the team's capabilities and the scope/level of anticipated effort to produce intended results.
What You'll Need
Excellent communication skills that demonstrate critical thinking, problem solving, and conflict resolution
Senior level software engineering experience, experience in automated testing and process improvement.
Experience working in an agile development environment
Experience as a leader within a technical organization; this can include technical leadership, people leadership, and project leadership
An acute focus on people development, job mastery, and continuous learning
Travel is typically 25%
Read Full Job Description