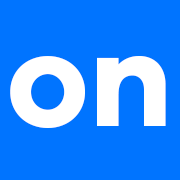 Loan Operations Analyst
At OnDeck, we improve the world's economic landscape by changing the way small businesses access capital. We do it in an environment where we celebrate collaboration, but aren't afraid of healthy competition; where we're serious about our work but don't take ourselves too seriously; and where we are small enough to be nimble but strong enough to make a big impact.
Department summary:
Our passion and mission in Operations is to provide small businesses and internal stakeholders with an amazing credit delivery and servicing experience. We work hard as a team to build and operate the most frictionless and scalable environment for small business credit delivery and service. We continuously invest in people, automation through technology, and efficiency through process optimization. Our team thrives on our culture – We are passionate about having fun, being open and empowering team members.
Role Overview:
This is an excellent Entry Level position and great way to get your foot in the door at OnDeck! The position starts by teaching you the Loan Processing position, but you will be empowered to increase your knowledge base by working to close and fund opportunities. In addition, you will learn/perform non-judgmental case review for the loan operations process.
As a Loan Operations Analyst at OnDeck, you will:
Analyze bank statements and merchant processing statements for authenticity and accuracy.
Review and validation of information included on bank statement, merchant processing statements and third party credit reports for related loan programs.
Validation of business existence through online search engines.
Assess missing components of application package and prioritize follow up with the sales department.
Necessary qualifications for success:
Strong written and verbal communication skills
Consistency in output, results, process
Understand internal and external customers
Awareness of compliance in role
Nice-to-haves (not required):
AML Training
Fraud Identification
NRD Training
MCA recognition (To include stacking)
Attend all ODU courses and complete all relevant BrainSharks
About Us
At OnDeck, we make small business a big deal. We care intensely about each other, our company and the customers we serve, and are committed to making every day count.
As the largest online small business lender in the U.S. serving more than 700 different industries, we have been trusted by over 50,000 small businesses by providing them with a term loan or line of credit to help them build a growing and thriving enterprise. Since 2007, we've issued over $7 billion in capital.
Come be a part of a company that's changing the game for small business financing.
Why Choose Us
We're creating opportunities for small businesses and team members to grow and succeed. We do it in an environment where we celebrate collaboration and aren't afraid of healthy competition; where we're serious about our work and don't take ourselves too seriously; and where we are small enough to be nimble and strong enough to make a big impact.
We also offer…
401K Match. Tuition Reimbursement. Paid Parental Leave. Company Outings. Hackathons. Company Sponsored Sports Teams/Clubs. Office Learning & Development Training.
We are going to ask you to talk about your accomplishments. Here are some of ours:
WorldatWork, 2017 Seal of Distinction
Fortune 50 Best Workplaces for Diversity, 2016
Fortune 50 Best Small and Medium Companies to Work For, 2016
Fortune 30 Best Workplaces in Finance and Insurance, 2016
Built in Colorado, Top 100 Digital Companies in Colorado, 2015, 2016
Crain's New York Business Fast 50, 2013, 2014, 2015, 2016
Fortune.com and Great Place to Work 100 Best Workplaces for Millennials, 2015 Fortune/Great Place To Work Great Rated! People's Picks: 20 Great Workplaces in Financial Services, 2015
Crain's New York Best Places to Work, 2013, 2014, 2015
Colorado SHRM Best Companies to Work For in Colorado, 2015
Forbes' America's Most Promising Companies, 2013, 2014
Selling Power Magazine Best Company to Sell For, 2013, 2014, 2015, 2016
Inc. 500|5000, 2013, 2014
As part of our dedication to maintaining an inclusive and diverse workforce, OnDeck provides equal employment opportunities (EEO) to all employees and applicants for employment without regard to race, color, religion, sex, national origin, age, disability or genetics. In addition to federal law requirements, OnDeck complies with applicable state and local laws governing nondiscrimination in employment in every location in which the company has facilities. This policy applies to all terms and conditions of employment, including recruiting, hiring, placement, promotion, termination, layoff, recall, transfer, leaves of absence, compensation and training.
OnDeck expressly prohibits any form of workplace harassment based on race, color, religion, gender, sexual orientation, gender identity or expression, national origin, age, genetic information, disability, or veteran status. Improper interference with the ability of OnDeck's employees to perform their job duties may result in discipline up to and including discharge.
**No external recruiters or agents, please.**
Read Full Job Description