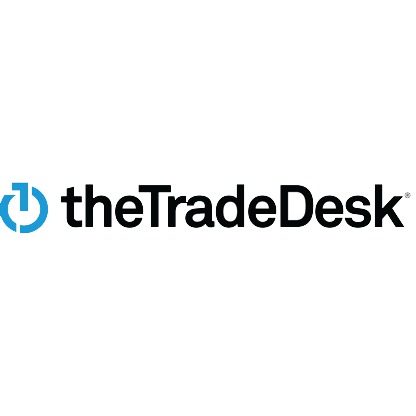 Integrations Coordinator
WHO WE ARE LOOKING FOR:
The Trade Desk is looking for an Integrations Coordinator to assist our Integrations team members in helping our partners integrate their inventory, data, and reporting with our marketing platform. Our integrations team members are key contributors to our business, working extensively with our product, engineering, and client services teams.
Someone who's tech-savvy, a quick learner, and enjoys interfacing with both clients and engineers on a day-to-day basis.
WHAT YOU WILL BE DOING:
The Integrations Coordinator will support our Integrations Managers in overseeing integrations with clients, inventory/publisher partners, data partners and others. Ideal candidates will have a strong desire to get into the advertising technology industry and learn about API's. Prior experience with SQL, web technologies, and digital advertising technology platforms is a plus. This candidate isn't expected to code, but will need leverage multiple technologies and tools to help manage complex integration projects and be able to communicate advanced engineering concepts to non-technical clients.
Strong acumen for technical account problem solving - including analytic, troubleshooting, and general problem-solving abilities.
Great communication skills — this candidate will interact with some of our company's largest clients. It's important to provide timely, professional customer service while making sure the projects stay on track.
Project management abilities — this candidate will be manage long-term (multi-month) integrations, and will be responsible for setting timelines, keeping all stakeholders up to date, and independently driving the process forward. Superb attention to detail is an absolute must. Experience with a formal project management method is a plus.
Strong written skills – Candidate will document the client's project and keep the team up to date on the status by documenting the progress.
Ability to influence people — Clients often come in with an idea of what they want to do and this role is to advise them on the best possible solution, even if it's not what the client first thought they wanted. The person in this role will become a technical expert and must be able to act accordingly to consult with the client on their best solution.
Fast learner — Candidate must be able to rapidly grasp and learn technical subjects, and be able to explain them to others.
Selfless Team Player – The person in this role will interact with business, engineering, product and clients, representing many different types of personalities and opinions. Candidate must be able to communicate and navigate between all parties.
Process Oriented – This candidate must have pragmatic process acumen to focus on maximizing throughput in the fewest steps possible, while maintaining quality, in a controlled manner.
WHAT YOU BRING TO THE TABLE:
0-3 years of work experience in the technology field
Bachelor's degree from an accredited four-year university
Knowledge of Excel, Office and Outlook is a must
Demonstrable creative thinking and problem solving abilities
Desire to work with clients, product, and engineering teams - with the ability to breakdown complex concepts to non-technical stakeholders
The Trade Desk does not accept unsolicited resumes from search firm recruiters. Fees will not be paid in the event a candidate submitted by a recruiter without an agreement in place is hired; such resumes will be deemed the sole property of The Trade Desk. The Trade Desk is an equal opportunity employer. All aspects of employment will be based on merit, competence, performance, and business needs. We do not discriminate on the basis of race, color, religion, marital status, age, national origin, ancestry, physical or mental disability, medical condition, pregnancy, genetic information, gender, sexual orientation, gender identity or expression, veteran status, or any other status protected under federal, state, or local law.
Read Full Job Description