Legal Tech, Payments, Marketing Tech, 401(K) Matching, Social Impact, 1 - 10 employees
3 Companies

Automotive • Marketing Tech
After years of piecing together the process with multiple software programs, we decided to create a more streamlined and integrated experience for our clients and their customer. A2Z Sync effectively leads the client from the beginning through to the end of the car-buying process, accompanied by one client advisor, over the life of the experience.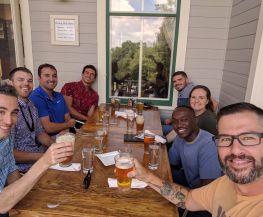 Marketing Tech • Social Impact
We help funeral homes educate their communities online via turn-key marketing automation software and educational content. Our software, content, and team helps funeral homes break down the taboos around death and end of life planning, helping 100,000's of people understand the important topics that they don't talk about in public.