Events, Cross functional training encouraged, Time allotted for learning, Cannabis
3 Companies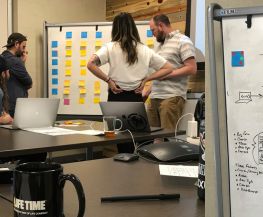 Athlinks is a premier race-day technology provider and the world's largest results database. We do everything from creating the event management software and hardware used to time/run endurance races of all types to a social media website that allows athletes to claim their results and build a race resume, as well as connect with their next event!

Wurk exists to help underserved cannabis businesses fortify, comply, and thrive in the face of uncertain regulatory environments. Our Human Resources platform allows employers to protect and streamline their operations while providing an environment where employees are a priority every step of the way.

Hello. We are Match Marketing Group. We equally value left brains and right brains. Insights and ideas. The pursuit of blue sky thinking, grounded in results. Simply put, we match art and science. By harnessing the power of creativity and data, we create solutions—from digital to experiential—for clients looking for answers, not agencies.