Events, Internet of Things, Job Training & Conferences, Cannabis, 51 - 200 employees
3 Companies

Wurk exists to help underserved cannabis businesses fortify, comply, and thrive in the face of uncertain regulatory environments. Our Human Resources platform allows employers to protect and streamline their operations while providing an environment where employees are a priority every step of the way.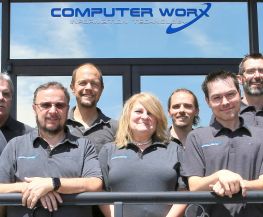 Simply put, we are in business to service the needs of your organization. We offer affordable managed IT services, coupled with the highest quality technical support, and friendliest, most professional customer service in the industry. Our professional technical support is available to you 24 hours a day, 7 days a week, 365 days a year.

We help utilities solve problems, make business decisions that serve their customers well, and give them the competitive advantage they need to succeed. We work with thousands of utility employees and leaders across the US and Canada, arming them with the knowledge and guidance they need to adapt to ever-changing business and market conditions.