Legal Tech, Real Estate, Kids + Family, Cloud, Sports, Dental Benefits, Vision Benefits, SQLite, Wellness Programs, Insurance
3 Companies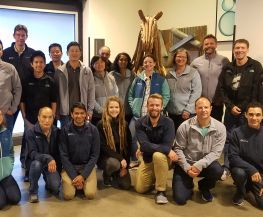 Cloud • Information Technology
Data Ductus is a global IT consultancy firm. We combine market-leading expertise in Telecom, Enterprise IoT, and Cloud Management into custom-tailored solutions for our customers. With a broad range of skills and knowledge, we help our clients meet the demands of a rapidly evolving world.

Transforming the licensed sports industry through an innovative vertical e-commerce model that allows Fanatics to quickly design, manufacture and distribute high-quality fan gear across retail channels, better serving the real-time expectations of leagues, teams, fans and retailers in today's mobile-first, on-demand culture.

PlayerLync is a modern learning software that integrates mobility, digital forms, content distribution, and daily performance management into a single solution that helps operational teams deliver exceptional customer experiences. PlayerLync is transforming the way companies manage their learning and operational performance.
Greenwood Village
Location