Legal Tech, Real Estate, Kids + Family, Sports, Dental Benefits, SQLite, Java, Wellness Programs, Insurance
3 Companies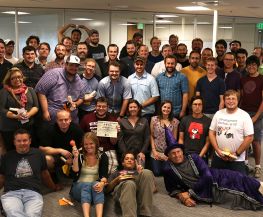 Vertafore is an award-winning and leading provider of software for the insurance industry. Our solutions boost productivity, lower costs and help agents and carriers grow their businesses. We respect and value our team, and we look to bring the best talent together to make our future even stronger.

Transforming the licensed sports industry through an innovative vertical e-commerce model that allows Fanatics to quickly design, manufacture and distribute high-quality fan gear across retail channels, better serving the real-time expectations of leagues, teams, fans and retailers in today's mobile-first, on-demand culture.

You'll recognize us as TrainingPeaks, MakeMusic and TrainHeroic! Through our approach to deliberate practice, we develop software platforms that connect creators, instructors, and performers allowing them to publish, teach and train using the principles of deliberate practice: set a specific goal, get expert instruction, practice and get feedback.