eCommerce, Legal Tech, Real Estate, Kids + Family, Virtual Reality, Dental Benefits, Happy Hours, Paid industry certifications, Mean gender pay gap below 10%, 20M-50M amount
2 Companies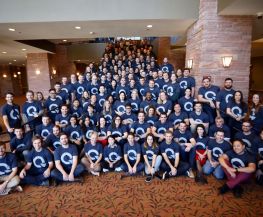 Quantum Metric's Digital Intelligence Platform gives cross-functional teams real-time, out-of-the-box insights to easily and proactively identify, prioritize and act, so you can maximize the business impact of your web and native apps. The platform's intelligent analysis enables modern enterprises to quickly deliver exceptional online experiences.

Computer Vision • Hardware
At Occipital, we don't just anticipate the future; we build products that make it a reality. We are a multinational community creating products that will change the world. Along with tackling diverse technical challenges, we have to make the world aware of what is possible.