Legal Tech, Real Estate, Kids + Family, Dental Benefits, Flexible Work Schedule, AngularJS, Laravel, Pair programming, Cross functional training encouraged
2 Companies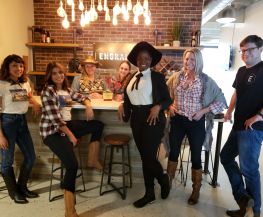 Information Technology • Marketing Tech
Engrain is a recognized leader in software-as-a-service (SAAS) mobile, online, and touch-screen software solutions for the real-estate industry. We offer competitive pay, great benefits, generous paid-time-off, and a fun fast-paced working environment.
Greenwood Village
Location

Adeptive Software Corporation
Adeptive Software is focused on innovation and automation for the real estate and title and escrow industry. Independently-owned and founded in Boulder in 2003, we develop the powerful ResWare production platform. It is a sophisticated, yet flexible workflow automation platform for title agencies/underwriters looking to elevate the closing process.