Big Data, Pet Friendly, AngularJS, Zend, C++, Company sponsored family events
3 Companies

Colorado Springs-based Bluestaq is a technology company developing transformative enterprise systems, securing disparate data using state-of-the-art practices and the latest technologies, enabling streamlined global operations through modern Artificial Intelligence and Machine Learning based analytics.
Colorado Springs
Location

Big Data • Marketing Tech
GutCheck is an agile, tech enabled market research firm that provides deep audience intelligence. Our clients require deep insights on their target audiences, to help them better product ideate, product develop and brand. We help make heroes of our clients and aid them in making dozens of product development and marketing decisions!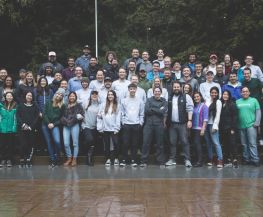 We are a company dedicated to helping convenience stores grow their business by better managing operations, and giving their suppliers tools to drive efficiencies into the supply chain. Skupos allows single-store operators, and Fortune 100 distributors alike to streamline their workflow and automate the supply chain.