Social Media, Job Training & Conferences, Health Insurance Benefits, Maria DB, MongoDB, PostgreSQL, Spark, Aerospace
2 Companies

Colorado Springs-based Bluestaq is a technology company developing transformative enterprise systems, securing disparate data using state-of-the-art practices and the latest technologies, enabling streamlined global operations through modern Artificial Intelligence and Machine Learning based analytics.
Colorado Springs
Location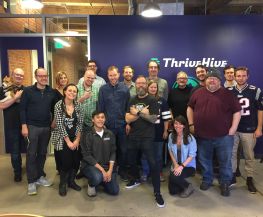 Marketing Tech • Social Media
ThriveHive's mission is to help small and mid-sized businesses take charge of their growth. We develop easy-to-use technology and combine it with human guidance to make marketing easy, effective, and affordable for our customers. We are a team of innovators, creators, techies, and above all, really talented digital enthusiasts!