Microsoft SQL Server, Django, Java, Spark, Kotlin, 20M-50M amount, 500K-1M amount
2 Companies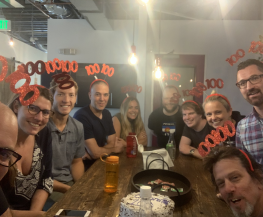 Digital Media • Enterprise Web
Duda is the leading web design platform for all companies that offer web design services to small businesses. The Company serves all types of customers, from freelance web professionals and digital agencies, to the largest hosting companies, SAAS platforms and online publishers in the world.

Big Data • Marketing Tech
GutCheck is an agile, tech enabled market research firm that provides deep audience intelligence. Our clients require deep insights on their target audiences, to help them better product ideate, product develop and brand. We help make heroes of our clients and aid them in making dozens of product development and marketing decisions!