Cloud, Digital Media, Sports, Parking, Microsoft SQL Server, Flask, Disability Insurance, Kotlin, 10M-20M amount
2 Companies

PlayerLync is a modern learning software that integrates mobility, digital forms, content distribution, and daily performance management into a single solution that helps operational teams deliver exceptional customer experiences. PlayerLync is transforming the way companies manage their learning and operational performance.
Greenwood Village
Location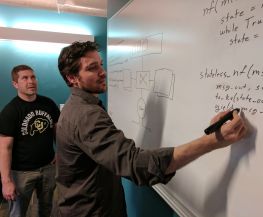 Cloud • Information Technology
Compute and storage have modernized to meet users "as a service" demands, but networks and network functions have lagged behind. Our platform and network functions move networking infrastructures of all kinds into the cloud era, giving operators the flexibility and functionality the internet of tomorrow demands.