Fitness Subsidies, Pet Friendly, AngularJS, Artificial Intelligence, Pet Insurance, R, Insurance, Someone's primary function is managing the company's diversity and inclusion initiatives
2 Companies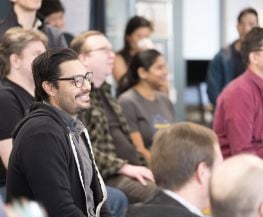 Artificial Intelligence • Big Data
At HouseCanary, we're using data and analytics to predict the future of US residential real estate. Our goal is to help people make better decisions by offering innovative and unparalleled insights. HouseCanary's platform accurately forecasts values 36 months into the future for four million residential blocks and more than 100 million properties.

Artificial Intelligence • Digital Media
Marketo, Inc., offers the leading Engagement Platform that empowers marketers to create lasting relationships and grow revenue. Consistently recognized as the industry's innovation pioneer, Marketo is the trusted platform for thousands of CMOs thanks to its scalability, reliability, and openness.