(What if I told you that you could borrow whatever you wanted, from the people around you, for a super low cost? With Fluid, that's actually possible.
We're a community sharing app that allows people to rent their stuff to each other. 
What this means? A world where everything you need is at your fingertips without having to buy it. Borrow expensive camping gear for a weekend trip with friends. Try out an expensive DSLR camera on a photo shoot before you splurge. Snag an amp for an important performance. Or, borrow hard-to-find tools for a long overdue project.
(Don't buy it, Fluid it.)
Everybody loves dinner parties. But throwing one? That's another story. 
Let us help take the stress out of hosting - borrow the things you need off Fluid! Cooking equipment, extra event gear, and more to make sure your party runs seamlessly. We've compiled our favorite recipes, event tips, and the coolest items on Fluid to use. 
Let's start off with some appetizers. The Kitchen Aid Stand Mixer is a classic kitchen essential! Available to borrow for just $15 a day from user Nick C., you can whip up all your dips and small bites quickly and efficiently. Check out our favorite recipes, below! 
1. Sweet Pretzels, Swedish Meatballs, Mini Pizzas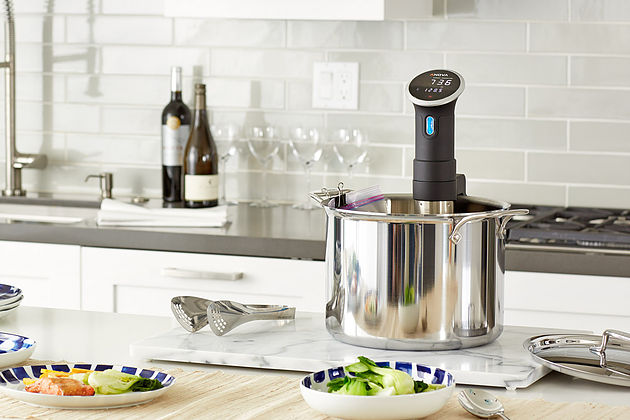 Are you up for a challenge, and love to try new things? Why not try a Sous Vide machine? This little machine attaches to your pot to circulate the water at a precise temperature, for perfectly-cooked foods every time. And, it's on Fluid for just $12 a day (User Kirk H.)! Then, use an indoor grill (also available on the app for just $3 a day!!) to sear whatever you've cooked! 
Below, we've attached some great recipes to get you started!
2. Pork Tenderloin, Fish Tacos with Pineapple Salsa, BBQ Ribs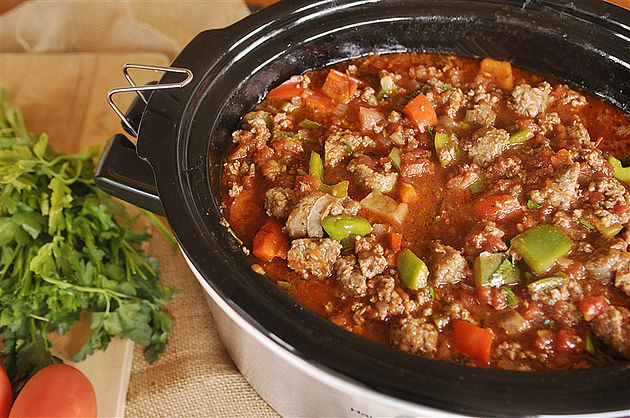 Have no time to prepare before the party? No fear - try a crock pot! You literally dump all the ingredients into the pot, set it on low, and go for the day! Borrow it from user Nick C. for just $10 a day, and it'll hold 10 quarts! 
We've put some of our tried-and-true recipes below, and the meal will be ready when the guests arrive!
3. Braised Lamb Leg, Veggie Crockpot Lasagna, Vegan White Bean Stew

Now - set a beautiful table (there's an extra table/chairs on Fluid too, if you live in a small place like me!), throw on this playlist, spritz some Febreze and you're ready for your dinner party!
Trust me - your guests will be talking about this one for months! 
Eat a lot, laugh hard, have fun and most importantly, keep empowering community sharing. Download Fluid HERE, borrow some awesome stuff and join the movement! 
- The Fluid Team