Spark Grills Gained $7M, Pinemelon Is Hiring, and More Colorado Tech News
Here's what you may have missed in the world of Colorado tech news.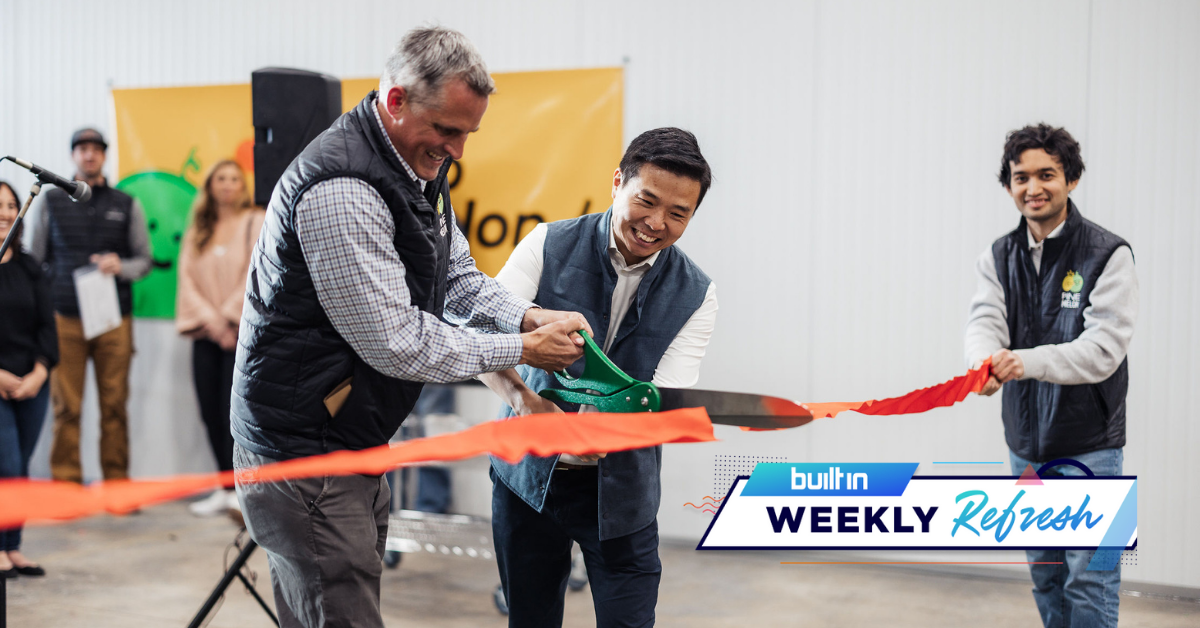 Colorado saw a big week that included launches and a new unicorn. Keep reading to see which companies made headlines last week. This is the Built In Colorado weekly refresh.
Pinemelon launched. Denver-based Pinemelon launched as a food delivery company that features local organic foods from Colorado farmers and local brands. The company's mission is to source at least 25 percent of its products from Colorado. Pinemelon is actively hiring for its marketing team and plans to hire more people for various roles in the future. [Built In Colorado]
Spark Grills Inc. gained $7M. Spark Grills is a Boulder-based company that produces smart grills and fuel bricks designed to burn at different temperatures and durations. The company recently doubled the size of its warehouse to increase its fuel production. [Colorado Inno]
COLORADO TECH QUOTE OF THE WEEK
"Compensation and rewards are at the heart of an organization's employee experience. Since 2009, we have developed software that helps our customers build exceptional workforces that are engaged and inclusive. We are thrilled to partner together with Sumeru to build a global standard for total compensation management. We feel strongly that Sumeru is the right fit as an investor, bringing not only capital but proven expertise and a perfect match in company cultures." – Fabio Ronga, beqom CEO and co-founder
Pax8 became a unicorn. Pax8 is an online marketplace for businesses to buy cloud-based products. SoftBank Vision Fund 2 became a new investor and led a $185 million funding round. The new unicorn will use the funding to advance its product and expand into global markets. The company is looking to hire for 80 roles. [Built In Colorado]
Denver had a strong first quarter.  Denver posted strong venture capital numbers in Q1, despite setbacks throughout the market. Denver saw 92 deals valued at a combined total of about $1 billion. Scott Miller, managing director of Endeavor Colorado, thinks Denver will see a rise as time goes on. [Colorado Inno] 
Freshworks added a new capability. With a presence in California and Colorado, software company Freshworks expanded its partnership with Device42 to offer users enterprise-grade IT asset management capabilities. This includes real-time information, automated discovery and quick resolutions to critical issues, according to Freshworks. Freshworks is also hiring for more than 50 positions ranging from engineering to operations and marketing. [GlobeNewswire]