Twenty years after crashing his race car at 200 mph, IndyCar driver Sam Schmidt, whose accident left him a quadriplegic, returned to auto racing. It wouldn't have been possible without Arrow Electronics. 
Schmidt used the Colorado tech company's semi-autonomous motorcar during a national racing series for amateur drivers in Kentucky last month. He finished 34th overall, but winning the race wasn't the point. Schmidt's car was modified with an electronic head and voice controls that enabled him to operate the vehicle. According to an Arrow Electronics press release, the race showed how technology can provide life-changing opportunities for people with disabilities.
"This technology could eventually help a disabled person simply drive themselves to work — that's the one thing most disabled people want to do," Schmidt said in the release.
Arrow Electronics isn't the only Colorado tech company making waves. In September, Checkr's VP of People wrote a piece in Harvard Business Review about fair chance hiring. And this month, Gusto's COO was featured in a Forbes article about the purposeful work she does helping small businesses take care of their teams.
Here are more updates from the nine Colorado tech companies we're featuring this month.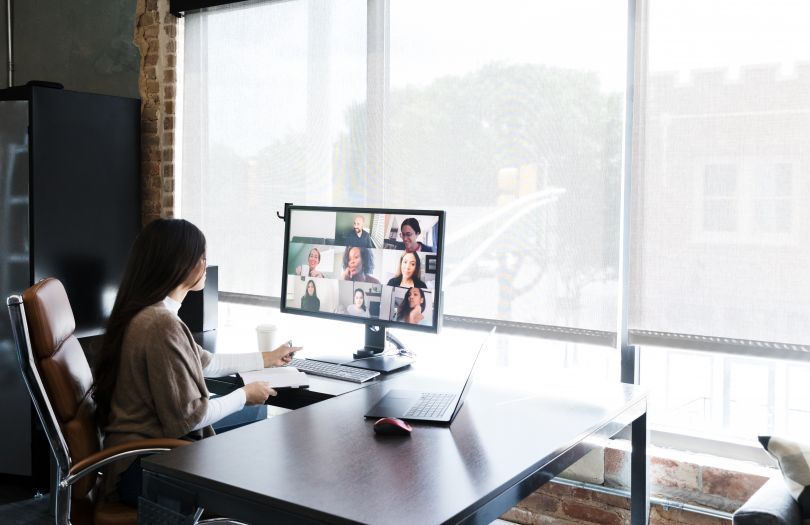 What They Do: Webroot is a security tech company based in Broomfield, Colorado. It secures businesses and individuals with threat intelligence and protection using cloud and artificial intelligence. 
Click Habits: In a recent company blog post, Justine Kurtz, a senior copywriter at Webroot, detailed how phishers have capitalized on the COVID-19 global health crisis. Kurtz explained how the pandemic has affected people's clicking habits, and offers four tips for businesses and individuals to avoid getting phished.
On The Air: Webroot has two mini podcast series. One is called "Lockdown Lessons," which explores how managed service providers can boost cyber defenses, and the other is called "Hacker Files," which offers a behind-the-scenes look at the world of cybercrime.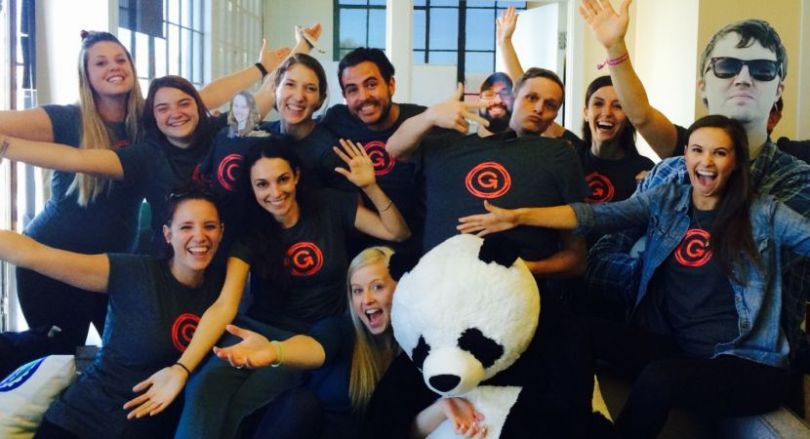 What They Do: Gusto is a software tech company that helps more than 100,000 small businesses nationwide take care of their teams. It offers health insurance, 401(k) plans, HR and team management tools, and full-service payroll. 
Serving Small Businesses: Gusto's Lexi Reese recently spoke with Forbes about her career arc, going from a documentary filmmaker to Gusto's COO. Each career stop has shared a common theme: purpose. "Gusto aligns with my passions because it is all about serving others, advocating for, and working on behalf of small businesses to ensure that they, through all of their own pivots and adventures, are well served with access to payroll and health insurance and opportunities to save for a better future," Reese told Forbes.
In The News: Gusto was recently ranked in an editor's choice list by PC Magazine as one of the best online payroll software companies for 2020.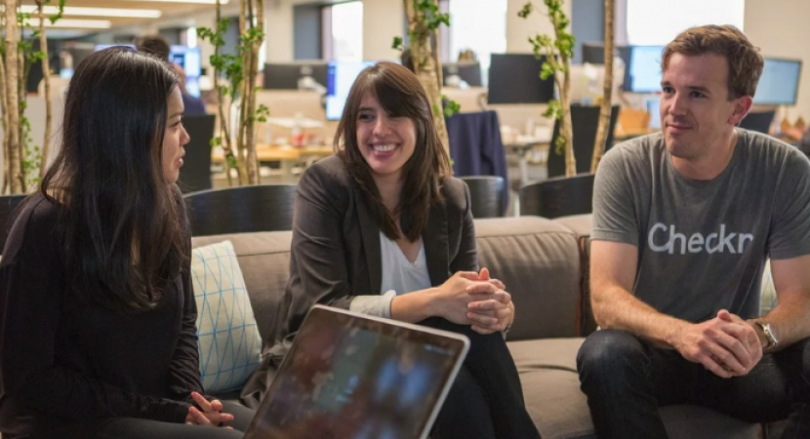 What They Do: Checkr provides advanced background check technology for companies of all sizes. The company believes that all candidates should have a fair chance to work.
Fair Hiring: In September, Margie Lee-Johnson, Checkr's VP of people, wrote a piece for Harvard Business Review about fair chance hiring, which is based on the premise that all applicants, regardless of background, should be considered for a role they are qualified for. "Fair chance hiring mandates that employers only assess a candidate's criminal record after the candidate has been interviewed and is considered qualified for a role," Lee-Johnson wrote.
Open Roles: Checkr is looking to fill positions across product, engineering sales and marketing. Some open positions include a senior DevOps engineer, a senior director of demand generation and a strategic account executive.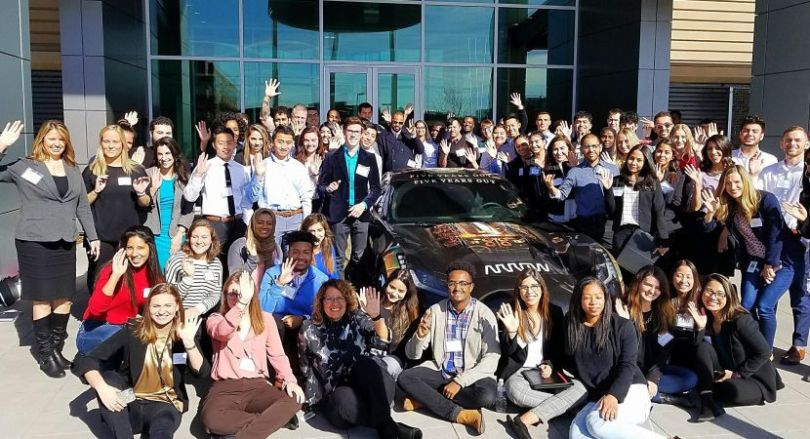 What They Do: Arrow Electronics is a cloud and e-commerce Fortune 500 company. It guides innovation for more than 175,000 technology manufacturers, developing technology that aims to improve business and daily life.
Worldwide Presence: Arrow Electronics has more than 20,000 employees spread across the globe, from Germany to Beijing to Colorado.
Life-Changing Tech: In October, IndyCar driver Sam Schmidt, who is a quadriplegic, returned to auto racing thanks to Arrow Electronics. The company developed a semi-autonomous motorcar modified with electronic head and voice controls. "If you are able-bodied, technology makes life easier," Schmidt said in a press release. "But for people with disabilities it can be life-changing, giving them a level of independence they haven't seen before."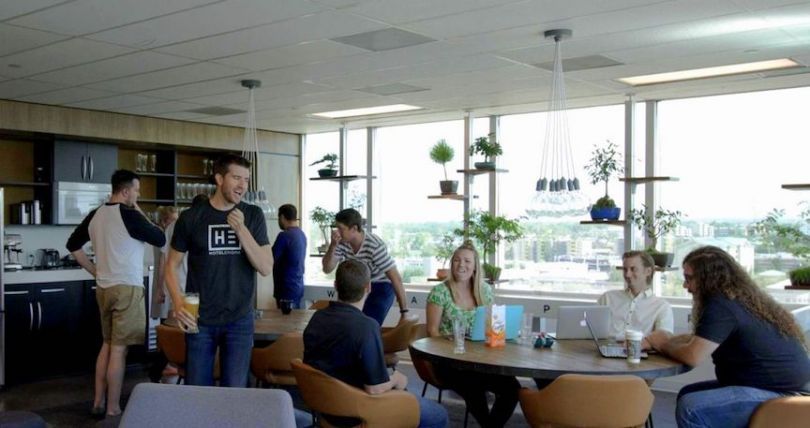 What They Do: Hotel Engine is a travel tech company based in Denver. It provides hotel booking solutions designed for business travel in industries like construction, healthcare and oil and gas.
Tech Stack: Hotel Engine uses JavaScript and Ruby for languages; jQuery, React and Redux for libraries; AngularJS, Node.js and Ruby on Rails for frameworks; and PostgreSQL and Redis for databases.
Big Growth: In a September press release celebrating the company's five-year anniversary, Hotel Engine announced its plans to double the size of many of its departments in the next year. "This sustained growth, even despite the pandemic, is a direct result of the Hotel Engine team DNA — a bias for action, a commitment to high standards, and a customer-first mentality," Elia Wallen, Hotel Engine founder and CEO, said.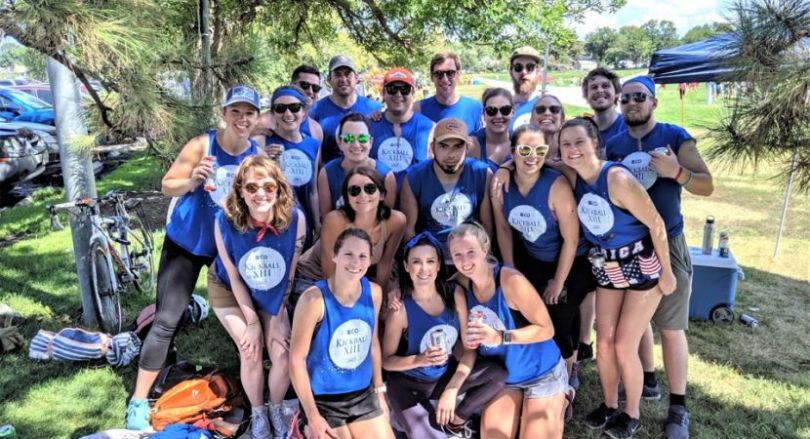 What They Do: Location3 is a digital marketing firm in Denver. It helps franchise brands attract and retain customers with its digital marketing strategy.
Crafting Better Syncs: In a recent Built In article, Henry Dittmer, director of engineering at Location3, spoke about how his team has improved the effectiveness of their syncs. For one, they've taken a step back and have had open, honest conversations to assess how the meetings are going. "On a fun note, we also changed over to naming sprints after movies the team has agreed to watch within that sprint," Dittmer said. "It's been a good way to keep folks engaged with each other and has even helped bridge some generational gaps!"
Tech Stack: Location3 uses C#, JavaScript, Python and Sql for languages; AngularJS, ASP.NET and Databricks for frameworks; and jQuery for libraries.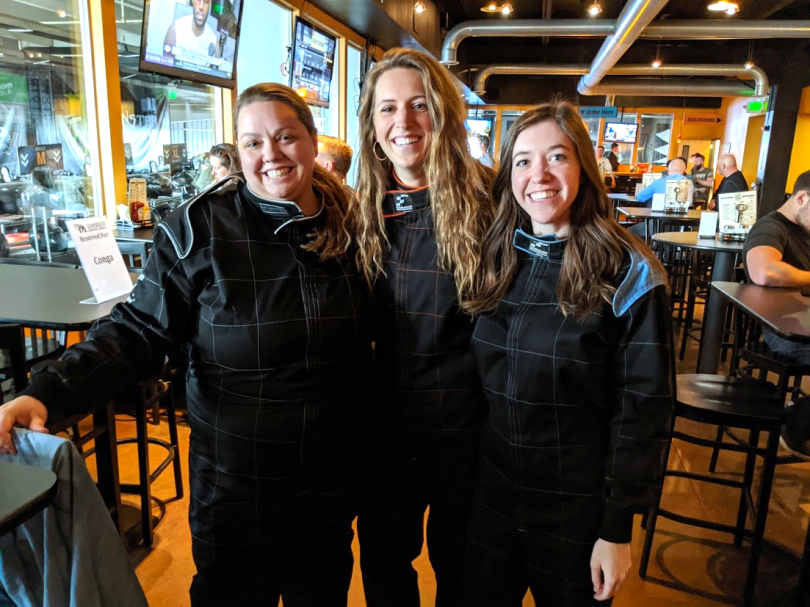 What They Do: Conga is a software tech company that helps businesses adapt digitally. It simplifies and automates documents, contracts and eSignatures.
Giving Back: Conga offers its employees three paid days to use for volunteering each year, and will also match employee donations to qualified organizations fighting for racial justice up to $50,000.
Customer-Driven C-Suite: In September, Conga named a new chief executive officer, Noel Goggin. "I look forward to accelerating Conga's growth by continuing to invest in a culture that puts people and customers first," Goggin said in a company press release.
What They Do: FareHarbor is a software and travel tech company. Its online booking and management software helps tour operators and other activity companies grow their businesses.
Worldwide: FareHarbor has seven offices around the globe, including Denver, Hawaii and Amsterdam.
Market Trends: In October, FareHarbor published a blog post that revealed insights on new trends in the travel industry due to the pandemic. One insight was that the demand for local, "COVID-19-safe" activities is here to stay. "Eight out of 10 bookings processed in July, August and September were for locals — people that live within 250 miles of the activity they booked. This was a huge increase, almost double what we saw in 2019," Ted Clements, FareHarbor's COO, said in the blog post.