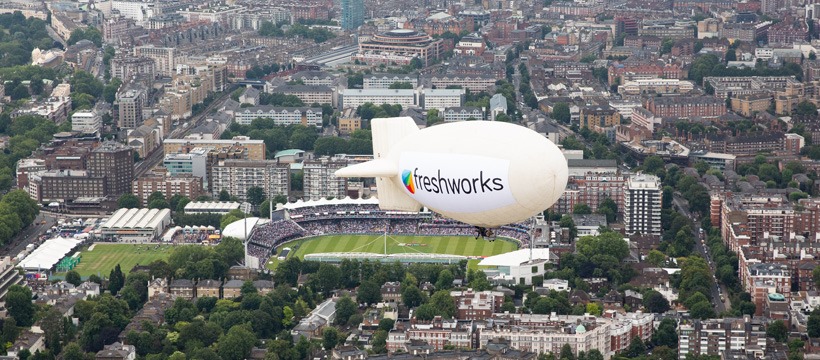 Freshworks just received a fresh cash infusion.
The San Mateo and Chennai-headquartered company told the Economic Times this week that it received an additional $85 million from Steadview Capital in January. Steadview's investment reportedly bought out some of Freshworks' early angel investors. The company did not disclose to the paper the identity of these sellers or the size of Steadview's minority stake in Freshworks.
The additional cash infusion brings Freshworks' valuation to more than $3.5 billion. CNBC reported that the company could go public in July of 2021 and list on the NASDAQ.
Last October, Freshworks announced it was opening an office in Denver and said it planned to hire 100 sales and solution engineers. The cash advance kickstarts the company's hiring spree again. The 3,000+ person company currently has open roles in San Mateo and Denver listed for engineers, human resources professionals, marketers and more.
Founded in 2010, Freshworks offers customer engagement software, with business products ranging from a project management platform to sales software to a marketing product. More than 40,000 companies rely on the company's software to run their business, including Cisco, Pearson, American Express and more.
The startup has relied on a series of recent acquisitions to build its product portfolio. This month, the company paid an undisclosed sum to acquire cloud management platform Flint and, in February, Freshworks acquired AnsweriQ, an AI and machine learning provider. The terms of the deal were not disclosed.
The fresh funds bring total investment in Freshworks to $484 million.