Company culture is the lifeblood of any successful business, but it isn't a singular thing. It's the culmination of the people within that company, the values those people uphold, and the perks and benefits that support them inside and outside the office. It's the way teams work together, approach new projects and interact with the clients and communities they serve. These things combined help define culture and create an environment where smart, talented people can come together and thrive.
These seven local tech companies have particularly strong cultures — and today, we're digging into why.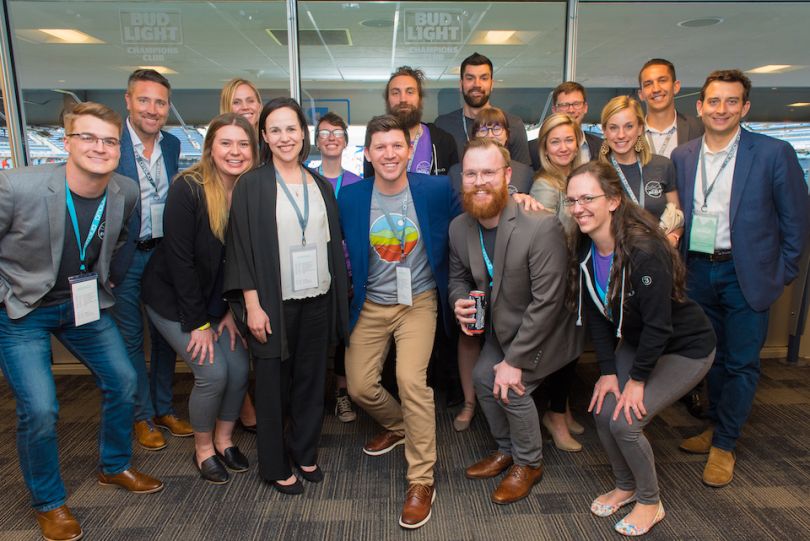 What they do: Ombud's decision management platform helps organizations collaborate, share knowledge and make more informed business decisions — all through a single solution.
Coolest perks: Scaling a business is hard work, and Ombud's perks are designed to recognize those efforts. The company puts a particular focus on professional growth with educational tuition investments and opportunities for both vertical and lateral advancement. They also offer a six-week sabbatical and $6,000 to employees celebrating their five-year anniversaries, so they can take time off to travel, spend time with family or simply relax. In fact, they're so serious about this perk, they actually take away employees' work computers while they're out of office.
What's one thing about Ombud that would surprise people?
"Ombud emphasizes community and charitable giving," said Director of HR Nick Larche. "Our team founded and organizes Colorado Startup Brews, which brings together startups from across the Front Range to raise money for the Dear Jack Foundation. Thus far, we've raised over $125,000 to benefit adolescent and young adult cancer patients. Also, our team is talented — even outside of the office. We've got enough musicians on staff to start touring as a band. We've got beer brewers, competitive cyclists, gymnastic coaches and an engineer who rebuilds vintage arcade machines."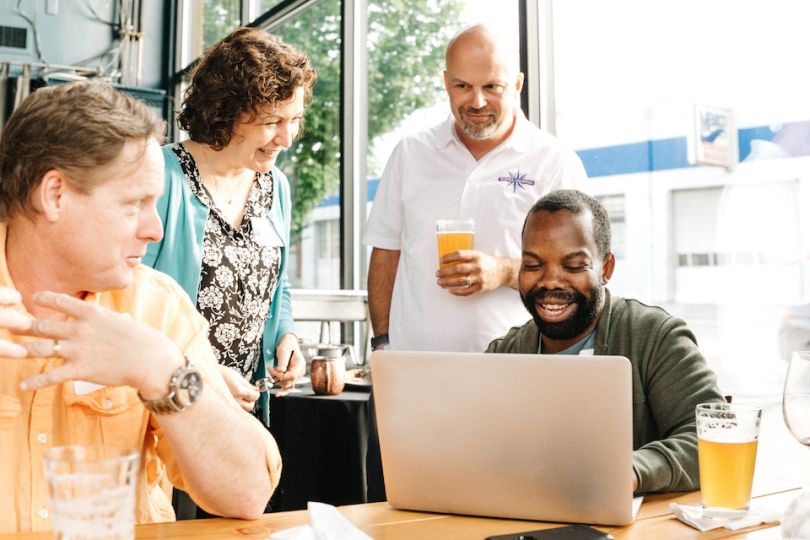 What they do: Founded in Hawaii and headquartered in Denver, FareHarbor helps tour and activity operators around the world manage and grow their businesses with its online booking software.
Coolest perks: At FareHarbor, people are the glue that holds its culture together — and that itself is a big perk. Coworkers are encouraged to spend time together both inside and outside the office. There's a new program in place that pairs up different employees each week to get together for coffee, lunch or a stroll outside. Team members also get the opportunity to visit their clients on site and to represent the company at global conferences and meetups.
What's one thing about FareHarbor that would surprise people?
"One thing that might surprise people is how hard all of us work and the services that we provide to our clients while being in a casual environment," said Account Management Team Lead Stephen Iles. "Our industry is fun and exciting, and we definitely work hard and play hard. But the amount of work we put in individually and collectively really is astounding — and it's fulfilling.
It's really hard to match the value that FareHarbor provides to our partners. I just took my first trip to Hawaii to meet with some of my longest-standing clients, and for them to say that I was a part of their success and that they saw me as an essential team member all the way in Denver — you can't beat that."
What they do: Seating more than 20 million diners every month, OpenTable connects foodies with restaurants in their areas — and all around the world — allowing them to read reviews, browse menus and book reservations online.
Coolest perks: In addition to amazing perks like an on-site gym and 401(k) match, OpenTable offers some unique perks that put work-life balance and team bonding at the forefront. Over the summer, employees are encouraged to start their weekends early with shortened "Summer Hours" on Fridays. The fun doesn't stop after summer's over though, Every year in the winter, the entire OpenTable office takes off a day to go to A-Basin to enjoy some team bonding on the slopes!
What's one thing about OpenTable that would surprise people?
"OpenTable has such an amazing culture that is really made by the people who work here," said Manager of Business Development Ben Brun. "It's a great environment that has the feel, high energy and optimism of a startup. The thing that might surprise people is that we've been around for over 20 years! We have the foundation and success of a long-standing company but keep an upbeat vibe that is always generating a ton of excitement for its employees. It's really a win-win!"
What they do: IHS Markit Digital helps businesses transform their complex financial data into simple and intuitive user experiences that engage clients.
Coolest perks: When we say IHS Markit Digital has some seriously sweet perks, it's not an exaggeration. The company provides unlimited — yes, unlimited — chocolate, which can be found sprinkled all throughout the office. (Last year the team consumed over 1,800 pounds!) Don't worry — they value balance, too. The company pays the registration costs for the annual BolderBoulder 10k, offers an annual $50 reimbursement for bike safety gear, has community bikes to grab for daytime errands and a secure bike room. If being inside is your thing, they also offer discounts at several gyms, yoga studios and rock climbing facilities, and their new office will feature a "zen room" for meditation.
What's one thing about IHS Markit that would surprise people?
"Our CEO, CTO, COO and head of business development are all women, and 65 percent of our management team is women," said Head of Marketing Jessie Pappas. "We believe great cultures are built because we care about each other and that care extends beyond work. We offer six months of paid maternity leave. I don't know of any other company in Boulder that offers this. Additionally, we gift three service days per year for colleagues to volunteer with an organization they believe in, from restoring trails at 14,000 feet to completing projects at safe houses for endangered youth. It can be done as a team or individually, whatever makes the most sense to you. Lastly, we always have record turnouts for Take Our Daughters and Sons to Work Day, where it's not just about seeing where parents spend their time; we teach coding and digital design skills, too."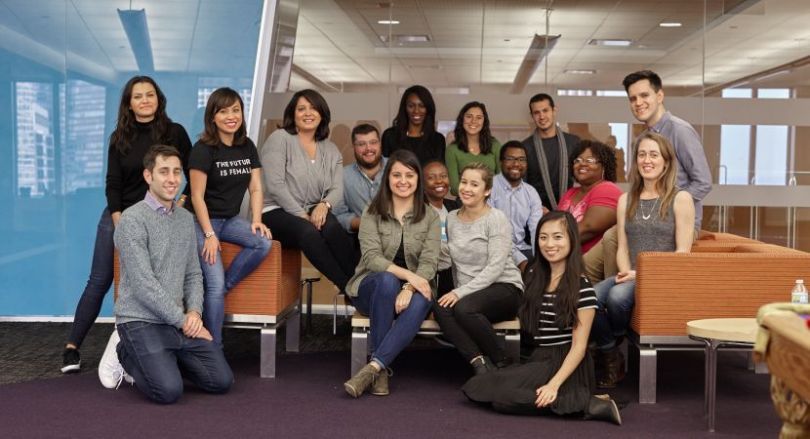 What they do: A global technology consulting firm with a focus on creating social change, Thoughtworks partners with organizations around the globe to help them develop data-driven digital strategies, build innovative software platforms and launch new products.
Coolest perks: The team at ThoughtWorks has the opportunity to work in a variety of client settings and in a team-oriented, collaborative environment. But the company doesn't rest on the perks of the work itself. They also offer generous 401(k) matching; allowances for health and well-being, books, conferences, cell phone plans, local transit and high-speed internet; personal development programs and training tailored to your chosen career path; opportunities for global assignments and travel; internal conferences and community events; and relocation packages.
What's one thing about ThoughtWorks that would surprise people?
"ThoughtWorks is a unique organization," said Head of Talent Acquisition North America Roni Smith. "We've created a place where you can challenge yourself (and others) and have the freedom to make a real and positive impact. It's a place to be yourself. The work that we're doing is changing the way that companies and even industries today operate."
What they do: Trustpilot's online review platform connects consumers with trusted brands with the goal of improving customer experiences for all. They're currently on the lookout for multiple people to join the team as sales development reps, account executives and customer success managers.
Coolest perks: Amazing perks abound at Trustpilot. In addition to its dog-friendly office and collaborative work environment (including a rooftop patio for those warm, sunny days), the company offers catered lunches, cold brew on tap and a culture club open to team members of all levels and departments. Each year, the company hosts an annual office-wide ski day at Winter Park Ski Resort to benefit the local charity Invest in Kids Colorado, which supports low-income families. And recently, they launched the Trustpilot Women In Leadership initiative, which aims to elevate the visibility of female leaders and provide training and mentorship to all employees.
What's one thing about Trustpilot that would surprise people?
"Our office loves to play ping-pong," said Senior Sales Development Rep Evan Noyes. "We take breaks and challenge each other. It's gotten so popular that we have an office-wide ping-pong tournament that starts next week."
What they do: SALT bridges the gap between cryptocurrencies and traditional finance with its blockchain-backed lending platform designed to let borrowers leverage their crypto assets for cash loans. Best of all, they're hiring — and looking for multiple qualified back-end developers.
Coolest perks: SALT's People Team ensures employees and their families are taken care of with perks like unlimited PTO and 100 percent company-paid healthcare coverage (including for partners and dependents). They also go above and beyond the essentials, offering unique perks like catered meals throughout the week, a monthly commuter stipend and a dry cleaning service that comes on Tuesdays and Fridays.
What's one thing about SALT that would surprise people?
"I always talk to people who are super excited to hear about all of our internal organizations and groups," said People Operations Manager James Conti. "Internally we have a culture committee, an intramural sports team, a bitcoin bookclub and numerous activities for employees to participate in, both at the office and offsite. Our culture committee is comprised of at least one representative from every department of the company, and the aim is to create opportunities for inclusion and empowerment as we continue to grow our culture organically. Just as SALT exists to break down barriers that exist in traditional financial products through blockchain solutions, the culture committee works to remove invisible barriers that may exist from department to department through engaging activities, trainings and events."