Great employee perks aren't just nice to have (though they most definitely are). These days, they serve as the fuel that drives companies and their products forward by keeping their employees happy, healthy and motivated.
We talked to five local techies about the perks that matter most to them and how those perks help them do their best work every day.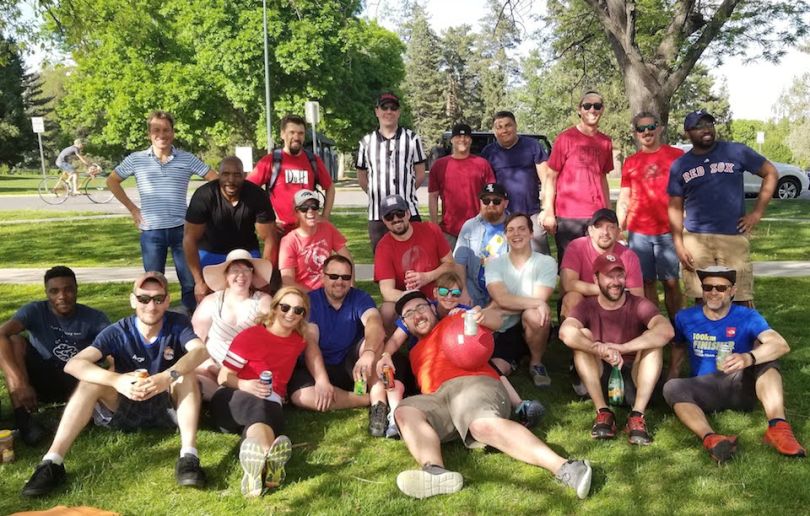 BlueModus aims to bridge the gap between marketing and technology, helping businesses strengthen their digital presence with services that range from content management strategy and implementation to DevOps and infrastructure. Senior UX and UI Developer Chad Dugas shared how BlueModus goes above and beyond to help its employees succeed.
What are your favorite perks your company offers?
One of my favorite things about working for BlueModus is the level of responsibility the company feels toward its employees. They work really hard to make sure we are all happy, have everything we need to be successful in our jobs, and genuinely enjoy coming to work.
Why are those perks important to you, and what effect do they have on your work?
This is great for a couple of reasons. First, I always feel valued. When deadlines are tight and things get a little crazy, I never feel like they take me for granted. I know the company has my back and appreciates the effort I am putting in. Second, I know that if I need something to make my job easier, they are happy to provide it. They are always trying to clear the path so I have the least possible amount of resistance when getting my work done. It's a big change from previous places I have worked where it was a struggle to get the tools you needed and where you always felt like you were just there to help the bottom line.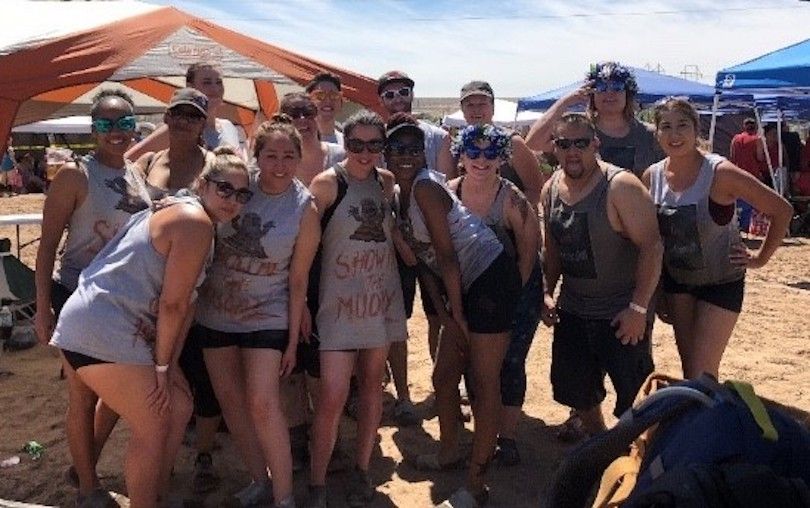 SambaSafety turns data into action, helping businesses with commercial and non-commercial drivers assess and manage driver risk while helping drivers improve their behavior. Sales Development Representative Katie Lengel weighed in on her favorite perks and how they motivate her to bring her best self to the office each day.
What are your favorite perks your company offers?
Samba offers top-notch benefits that are rare to find in an employer. They offer great medical benefits, unlimited PTO, every holiday off, volunteer days and a 401(k) match. This creates ease outside of the workplace — providing an overall balance in our lives.
We also have a very team-oriented culture. It is a competitive environment with the overall goal of not only personal success but, more importantly, company success. Every department works together and collaborates. There is always someone you can go to for questions, and people love to help each other.
Why are those perks important to you, and what effect do they have on your work?
It makes me work harder and more efficiently because I want to make a difference in an organization — like Samba — that cares about its employees. The work-life balance and benefits push me to give my best effort every day because I know I am rewarded with all of the great perks.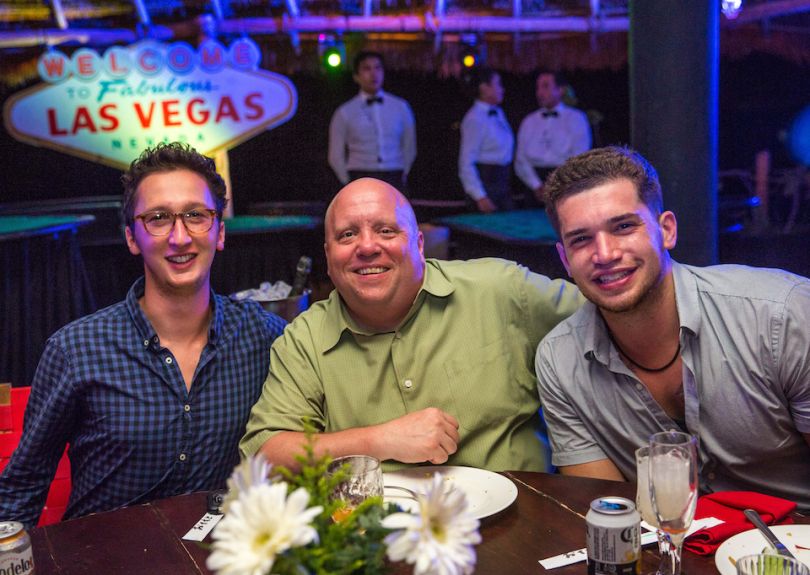 AdAction Interactive partners with app developers, Fortune 100 brands and ad publishers to create custom, performance-driven marketing campaigns across mobile platforms like iOS and Android. Senior Manager of Creative Services Myles Becker shared some insight into the impact AdAction's perks have on not only him but his family, too.
What are your favorite perks your company offers?
I know it's a bit cliche, but we really do have an abundance of perks working here at AdAction. My personal favorites are the true work-life balance atmosphere, the new health benefits that were introduced in 2018, and the annual company retreat. Honorable mentions go to the free lunch each week and the fun team-building activities we do throughout the year.
Why are those perks important to you, and what effect do they have on your work?
The work-life balance thing is so important to me because my family's life can be hectic. Having the ability to occasionally work from home gives me peace of mind that I can be taking care of my responsibilities for work, while still being there for my family when they need me.
The new health benefits are amazing, which is important for me and my family since I'm the one that provides healthcare for all of us. The latest upgrades have been a huge relief for us, and I don't have to worry so much about medical costs.
Finally, the retreat is important. Not only do we get to participate in amazing experiences that we wouldn't normally get to, but it also gives me a chance to connect deeper with the people from both our Austin and Denver offices.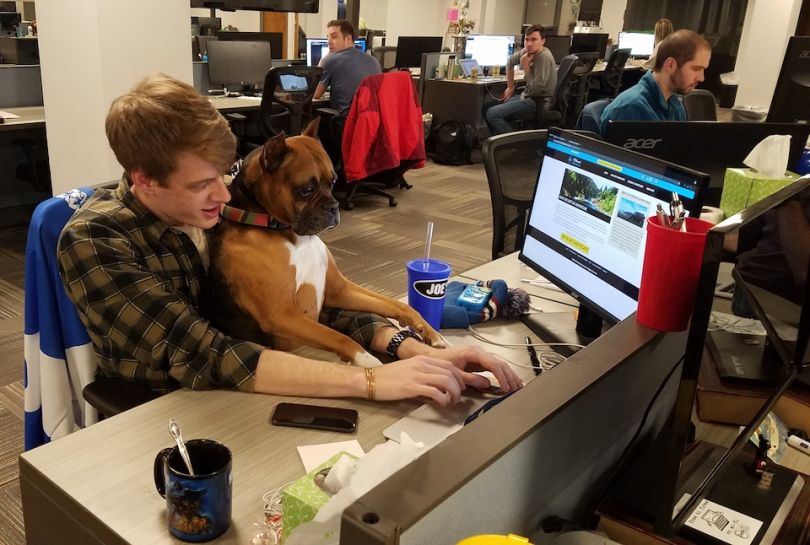 FareHarbor helps tour and activity operators around the world manage and grow their businesses with the help of its online booking platform. Client Onboard Specialist Alex Ingrassia gave us a glimpse into the aspects of the company culture that he sees as some of the best perks of working there.
What are your favorite perks your company offers?
FareHarbor offers those within the organization a wide array of benefits. Among those benefits, the degree of autonomy we enjoy on a day-to-day basis and the encouragement to offer improvements to current processes would be my most valued.
Why are those perks important to you, and what effect do they have on your work?
Both of these attributes reinforce the concept that FareHarbor is not only a workplace but a cohesive tribe. Every person in the organization has a voice, and all opinions and ideas are not only heard but respected. This bolsters creativity throughout the organization and leads to solutions that otherwise would go unheard. These qualities make FareHarbor a place in which employees can grow both professionally and personally.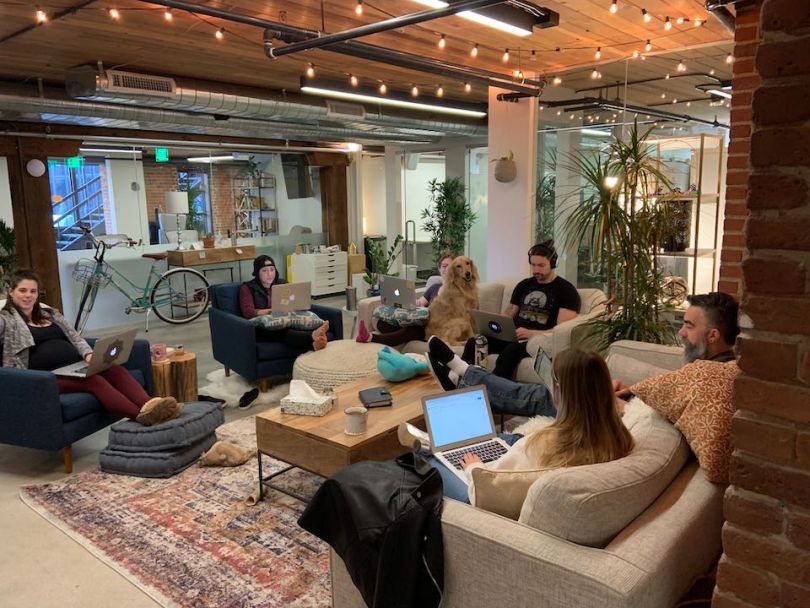 MeetMindful provides a much-needed counterpoint to the swipe-right culture of modern dating apps, empowering people to make genuine connections with other singles who are interested in things like healthy living, wellness and personal development. Customer Success Manager Alyssa Falbo explained how MeetMindful's perks make her feel like a valued member of the team — both inside and outside of the office.
What are your favorite perks your company offers?
I love our dog-filled office here in Denver. We recently built out a really comfortable, homey space so the dogs feel right at home — and us humans, too. I also love that MeetMindful offers unlimited PTO and a vacation stipend each year. We're encouraged to savor our downtime, which is rad.
Why are those perks important to you, and what effect do they have on your work?
These perks are important to me because they make me feel at home, that my off time matters and is encouraged and, at the end of the day, that I matter.
And who wouldn't love coming to a dog-filled office every day? With the furry friends and comfortable workspace come a sense of peace that makes work feel like an extension of my home.
I also think the off time and the fun that you can have with a vacation stipend brings me a sense of adventure each year that I truly look forward to. Overall, these perks keep me happy and motivated to keep working hard in this crazy startup life.