Everyone wants to feel like their contributions count — especially when it comes to their work. Whether its a simple line of code that makes a difference in the lives of customers or a major campaign that helps transform the business, seeing the real-life impact of your work, for many, is what differentiates a job from a career.
Ready to invest in yourself and build a career you love? Check out these fast-growing companies where you can make an impact every day.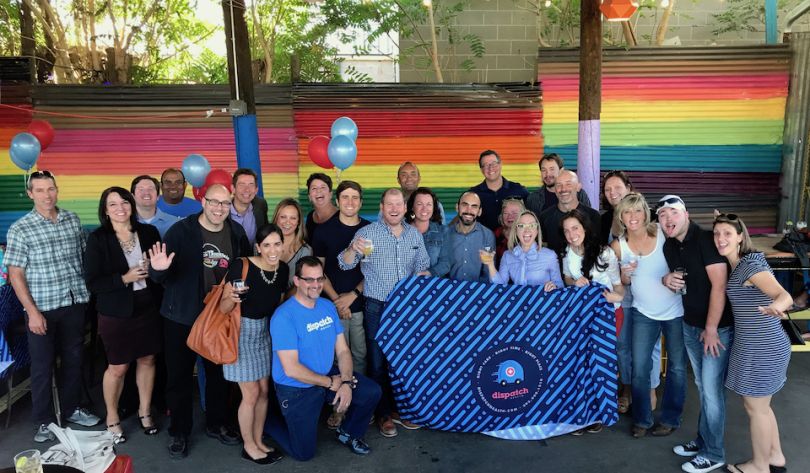 What they do: DispatchHealth leverages the power of tech to deliver on-demand, on-site urgent care services to patients' homes, senior care facilities or offices.
Perks you'll love: An onsite gym, 401(k), comprehensive health benefits (including life and disability insurance), monthly team happy hours, free parking, a pet-friendly office and more.
Note from the boss: "In the evolving healthcare landscape and the rise of consumerism, DispatchHealth has successfully adapted to an on-demand business model that exceeds consumer expectations," said Nabeel Meghji, senior vice president of product management. "In 2019 alone, we're expected to deliver care to nearly 100,000 patients. We are looking for talented people who can combine creative and strategic thinking to create delightful consumer experiences, enhance provider efficiency and reduce healthcare cost for the industry."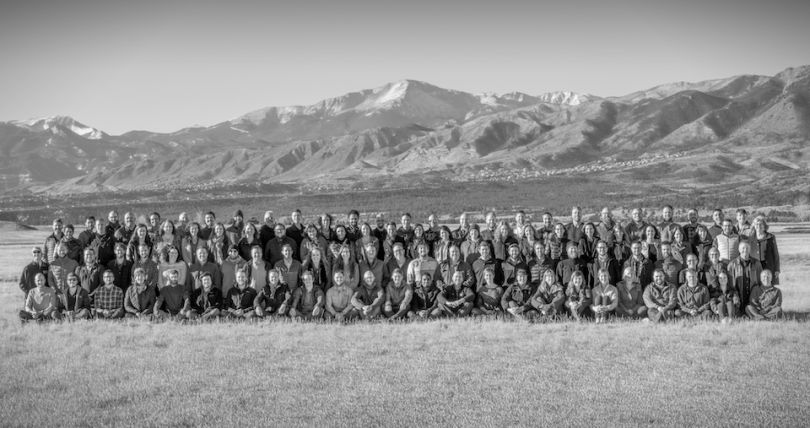 What they do: As its name suggests, Church Community Builder delivers church management software that helps churches not only keep day-to-day operations running smoothly but also engage with members and create a digital community where its people can connect online.
Perks you'll love: Annual profit sharing, 401(k) matching, family medical leave, paid time off for volunteering, team outings, relocation assistance and more.
Note from the boss: "I've worked in software development for over 20 years, and this the best development culture I have had the opportunity to be a part of," said Head of Software Development and Technology Aaron Senneff. "At Church Community Builder, we place a lot of value on being a collaborative and inclusive developer environment. I'm convinced that helps us make a better product, but not just that — it also has created an environment of constant mentoring, teaching and shared learning among peers. It truly is an honor to be a part of."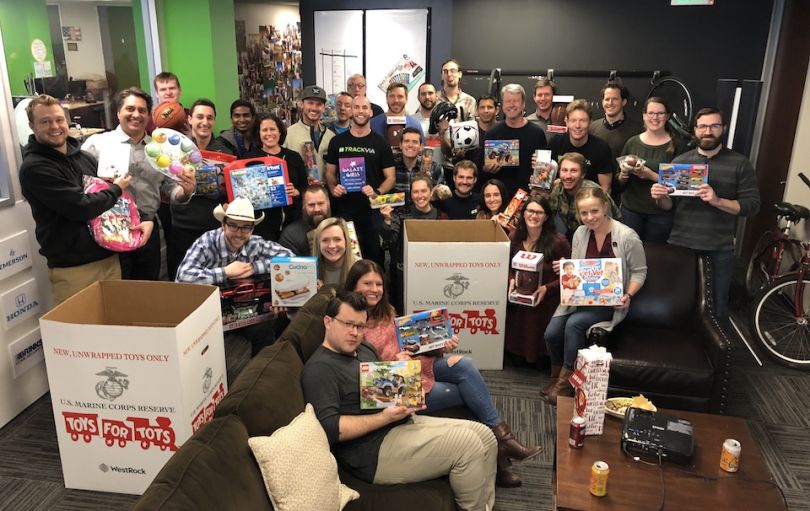 What they do: TrackVia's low-code application platform enables businesses to rapidly configure and deploy their own enterprise apps and custom workflows, without placing a burden on IT and development resources.
Perks you'll love: Unlimited vacation time, company equity, pet insurance, flexible work schedules, a free EcoPass, company outings and happy hours, and more.
Note from the boss: "At TrackVia, we value a candidate's thought process and critical thinking skills," said Chief Technology Officer Todd Benge. "Being able to logically evaluate and think through a solution leads to success. We look for people who embody our values: customer focused, collaborative, accountable, results driven and empowered — or CCARE. Candidates with these qualities will do well in our interview process and as a member of our team."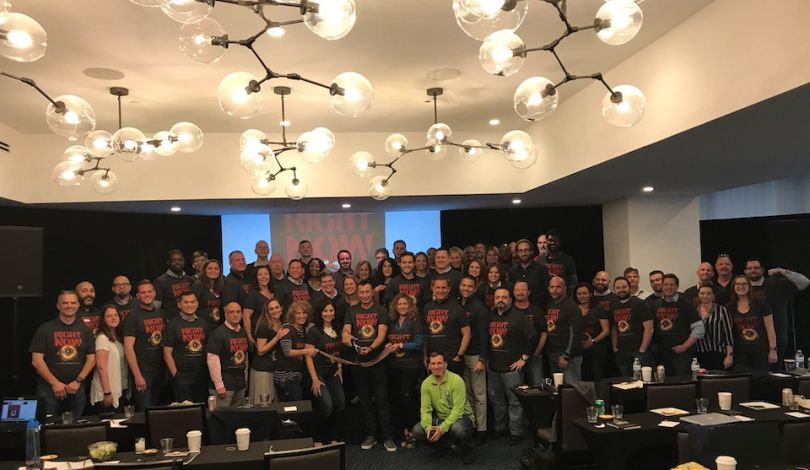 What they do: In business, customer experience is everything. IntelePeer gives businesses the tools to ensure that those experiences are fast, easy and flexible every time, with a communications platform that integrates voice, messaging, open APIs and custom workflow automation.
Perks you'll love: Wellness programs, performance bonuses, company equity, parental leave, remote and flexible work opportunities, unlimited vacation time, job training and conferences, and more.
Note from the boss: "Things are moving rapidly here at IntelePeer. In the past two years, we have transformed IntelePeer into a high-growth Communication Platform as a Service provider," said CEO and President Frank Fawzi. "We've listened to our customers' challenges and created new products to solve them. In the last four years, we have grown over 40 percent year over year, welcomed over 40 new employees to the IntelePeer team, won multiple awards for customer service and more than doubled the number of our customers to over 4,000. We are looking forward to our continued growth and what the future holds for IntelePeer."
What they do: Printfection takes the hassle out of managing company swag, providing marketers with the tools to print, store and distribute their company-branded gear.
Perks you'll love: Unlimited vacation time, remote work opportunities, regular company-provided meals, a transportation stipend, company equity, job training and conferences, and more.

Note from the boss: "This is a wild and fun time for Printfection, with our team expected to double in size over the next 12 months and setting multiple record quarters in 2018," said Co-founder Kevin Materi. "We're looking for smart, hungry people who want to make their mark in an incredibly fast-growing team that is helping some of the hottest tech companies propel their brands. We're a swag management platform — it's one of the most fun and creative companies you can be a part of. And given our size, you can see the real impact you make to bottom-line revenue. There aren't many opportunities like that out there."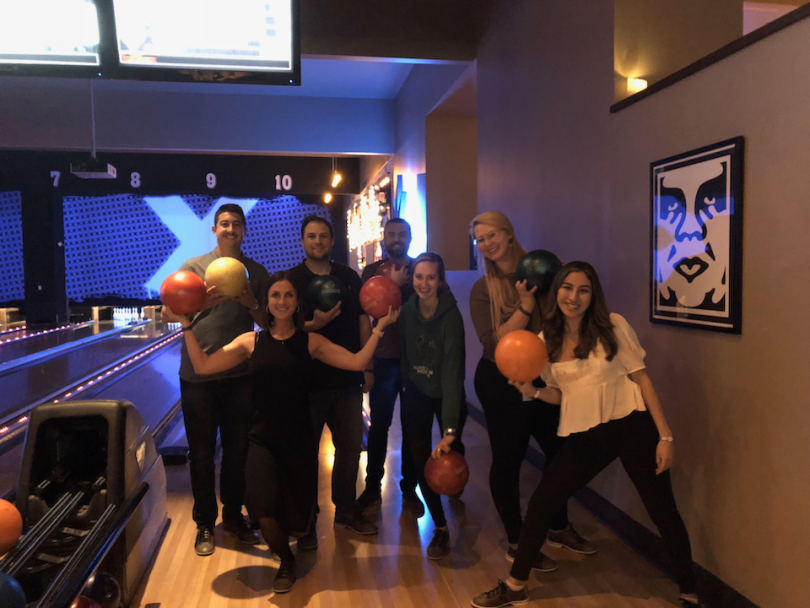 What they do:  Udemy makes educational resources accessible to all with an online marketplace for learning and teaching. Its library includes more than 100,000 courses in over 50 languages and covers subjects ranging from photography and music to software development and academics (with a whole lot in between).  
Perks you'll love: Job training and conferences, employee wellness programs, comprehensive health benefits, company equity, parental leave, free daily meals, and more.  
Note from the boss: "This is a very exciting time for Udemy," said VP Sales Doug Aspland. "Our team is growing rapidly and hiring smart, driven, experienced sales people as well as recent graduates for customer-facing roles. We are focusing our hiring in  Denver because of the strong talent pool. Building a team who is passionate about our mission and who want to grow as fast as we are is our priority."