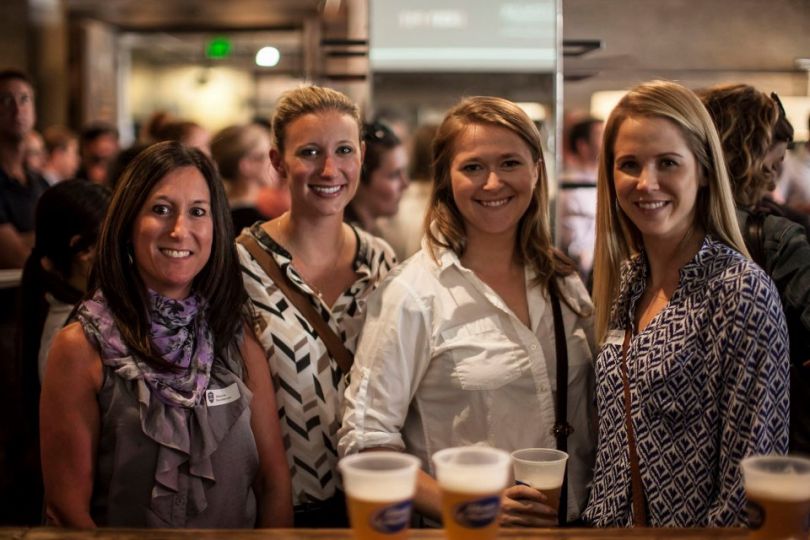 Every week, we dig through our events calendar and hand-select five events worth checking out. Here's what's happening this week in Colorado tech.
Meet Denver: Small Business Conference + Beer Social, July 24 at 5:30 pm
Calling all business owners, startup founders, developers, IT consultants and entrepreneurs — Meet Denver is the event for you. Swing by to form connections with the local small business community while gaining insights into strategies that will elevate your company. Here's your chance to learn more about the latest Odoo business management solutions over beers.
Charity Tech Networking Event, July 25 at 5 pm
Come for the Danger Zone Calzones and beer, stay for the valuable marketing advice. At this event, you can meet local Denver professionals and catch a presentation from Infinity Marketing Group's CEO, Jason Granger. The best part is that proceeds from the event will go to Clothes to Kids of Denver, a non-profit that provides new and used clothing to preschool through 12th grade students from low-income families.
Catalyze CU Accelerator Demo Day, July 26 at 6 pm
Check out demo day for Catalyze CU, the capstone startup accelerator for startups and ventures from the CU Boulder campus. At the event, you can meet upcoming startups as they launch and celebrate before their debut. The event will feature teams from a variety of degree programs and majors that are building solutions in edtech, agtech, robotics, software, social impact and natural foods.
Tech Rally: A Data, Design & Development Meetup, July 26 at 6 pm
Ever wonder how data, design and development interact to solve problems and build products? General Assembly at the Denver Tech Rally wants to dive into this topic, so they put together a discussion that will do just that. Guest speakers include Rebecca Cohen from Wireless Registry, Valerie Kraucunas from Gibsunas Consulting and Steven Trujillo from Charter Communications.

Office [email protected], July 27 at 10 am
Growing an idea into a business comes with a host of unique challenges — and legal advice can be one of them. Instead of sifting through confusing legal information, come talk to the experts at DGS office hours. The event will alternate monthly between the Foundry Group's Boulder and Denver offices.