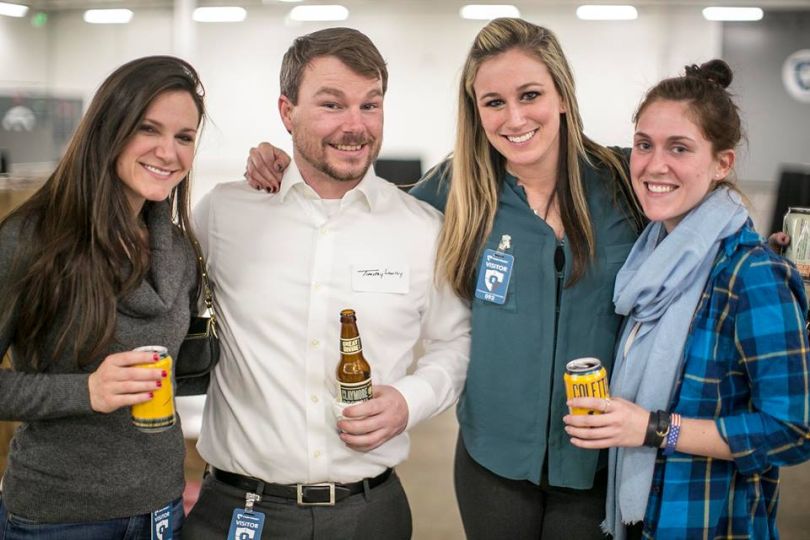 Every week, we dig through our events calendar and hand-select five events worth checking out. Here's what's happening this week in Colorado tech.
Learn To Lead, June 19 at 6 p.m.
What does it mean to be a good leader? Come join General Assembly and SheSays as they lead by example. This panel discussion and workshop on leadership will cover new management styles, how values affect our mindset when managing a team, the difference in coaching and advising, and much more. The panel will feature executives from Guild Education, Sirvo and XUMA Communications.
Outreach #ReachOut Denver, June 20 at 5 p.m.
ReachOut Denver is back by popular demand for those who missed out the first time around. Hosted by Carradine McAlpine of Red Canary, ReachOut Denver is run by Outreach customers, for Outreach customers. Come network with fellow users and customer success professionals — and there will be beverages and pizza for the very reasonable price of free.
Fireside Chat with Lamine Zarrad, June 20 at 6 p.m.
Join Lamine Zarrad, CEO and founder of Joust, for a fireside chat. Zarrad's interesting background — which includes service as a forward deployed U.S. Marine, advisor for Merrill Lynch, national bank examiner for the Office of the Comptroller of the Currency, and most recently CEO of Tokken Inc. — should make for an exciting conversation. After the talk, stick around for some refreshments and networking opportunities.  
Biz Brunch, June 21 at 11 a.m.
Who doesn't love brunch — and a power brunch is even better. Here's the chance to join your very own breakfast club, only this one is designed to give you the opportunity to connect with other local entrepreneurs, business owners and professionals. The best part is that you get to enjoy BoLD Restaurant and Bar's elevated American classic brunch menu.
The Amazon Infrastructure Team: Big Data of Data Centers, June 21 at 6 p.m.
If you didn't know before that the Amazon AWS Infrastructure team has a presence in Colorado, you do now. Join the team as they talk about the big data of data centers. Learn about the equipment that is used, what data it produces and how that data is used to operate the center. After the talk, stick around to mix and mingle.