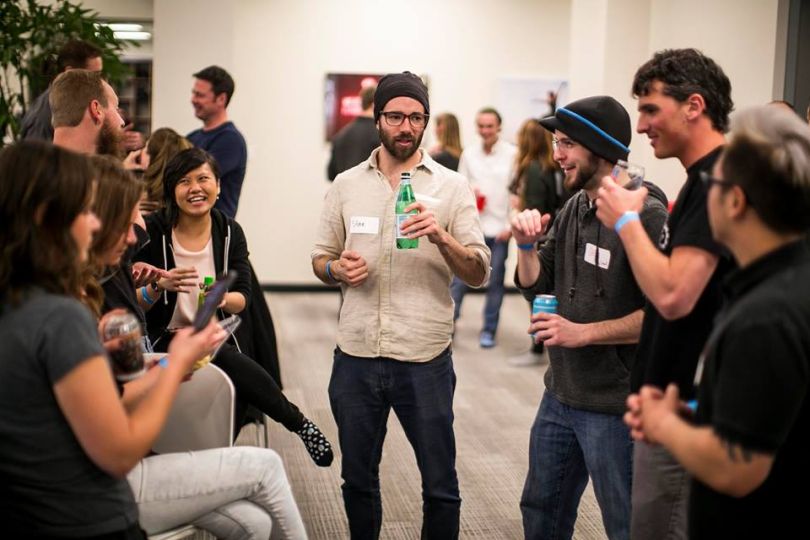 Every week, we dig through our events calendar and hand-select five events worth checking out. Here's what's happening this week in Colorado tech.
How to Launch a Startup Without Quitting Your Day Job in Denver, April 17 at 6 p.m.
Dream of launching your own startup but not sure where to start? Stop by the Innovation Pavilion on Tuesday to hear stories, tips and best practices from local startup founders who built their businesses in their spare time — and leave feeling confident and inspired. The event is free to the public.
Hack the Dot with Name.com, April 17 at 6 p.m.
Get your mid-week hackathon fix and make some new friends in the tech community at Learn to Code Colorado's Hack the Dot event. Everyone is welcome — coding students, junior developers, experienced developers, non-developers, marketers, designers and even those with little or no computer programming skills. This is a chance to meet new people and build fun and functional products on the fly.
Denver Networking Mixer at 16Mix, April 18 at 6 p.m.
Get those business cards ready and enjoy an evening dedicated to expanding your professional network. Professionals from any industry and at any stage in their career are welcome and to come out and mingle. Complimentary beer and wine are included in the ticket fee.
 
Global Blockchain Summit, April 19-20 at 7 a.m.
Colorado has become a hotbed for blockchain innovation, and this week, it will be host to some of the biggest and most respected names in the industry. Whether you're an industry veteran or someone who's curious about blockchain and where it's headed, this is your chance to learn more about one of the most talked about and fast-changing technologies on the market.
Diversity and Inclusion in Technology, April 19 at 11:45 a.m.
Diversity and inclusion is one of the biggest topics in tech right now, and rightfully so. But it's not enough to simply talk about diversity in the workplace; there needs to be action and alignment from every stakeholder in the company — starting from the very top. This session will focus on effective leadership for diversity and inclusion and how leaders can manage and guide their teams to affecting positive change.