Everybody dreams of finding a job that they actually love, where opportunities abound, teammates support one another and ideas are heard. As Colorado tech continues to grow and thrive, there are more of those types of opportunities than ever — as long as you know where to look.
Fortunately, we've got you covered. Here are the top companies hiring in Colorado right now.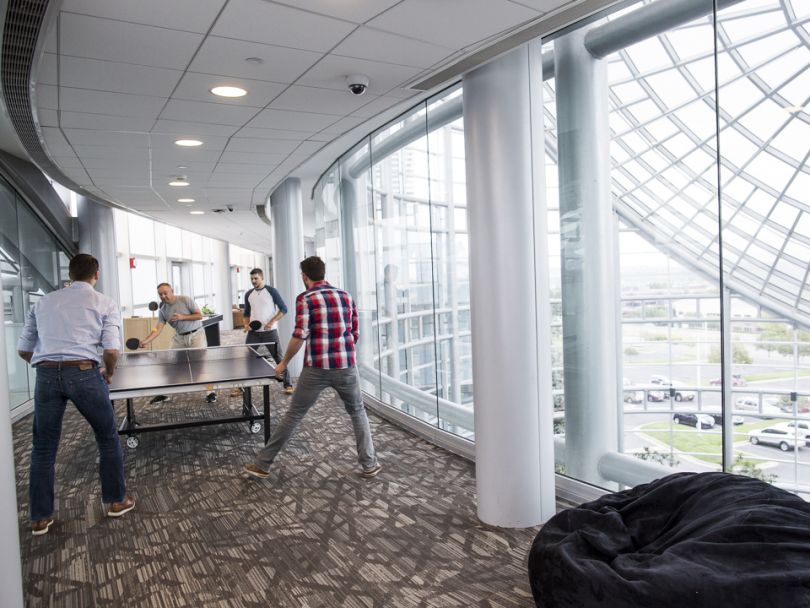 What they do: DigitalGlobe collects geospatial satellite imagery and turns it into information that helps people solve problems around the world — from food scarcity and natural disasters to infrastructure building and navigation.
Coolest perks: On-site covered healthcare, mountain view game room and outdoor frisbee golf course; free fruit, donuts or bagels on Tuesdays; flex time off plus 10 paid holidays.
Note from the boss: "If your desire is to perform meaningful work with a company that is pushing the edge of the possible with satellite imagery, DigitalGlobe is where you should be looking." — Matt Davis, senior manager of agile development – geospatial cloud services.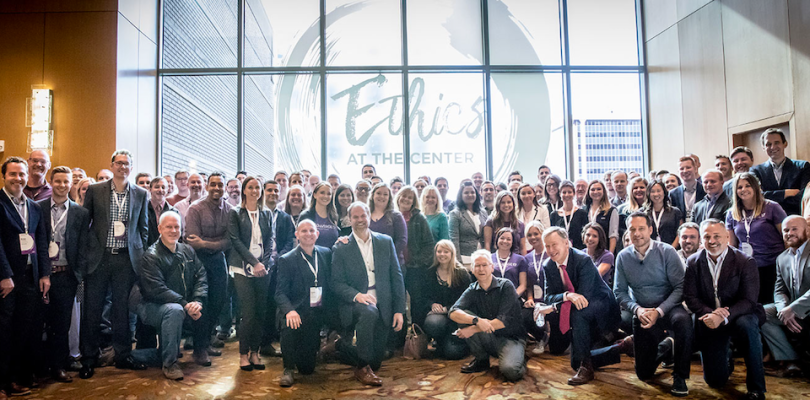 What they do: Convercent helps businesses maintain compliance and avoid risks by integrating all the parts of the compliance process in one software platform.
Coolest perks: Unlimited vacation; 90-percent paid medical, dental and vision insurance; stock options; commuter benefits; pet-friendly office.
Hiring manager insights: "When you look at people who are successful at Convercent, you'll notice they each share three traits: empathy, grit and curiosity. Combine those with the right skills and a passion for building a product that's making the world a more ethical place, and you've got someone who's going to crush it."— Patrick Cowan, director of learning and development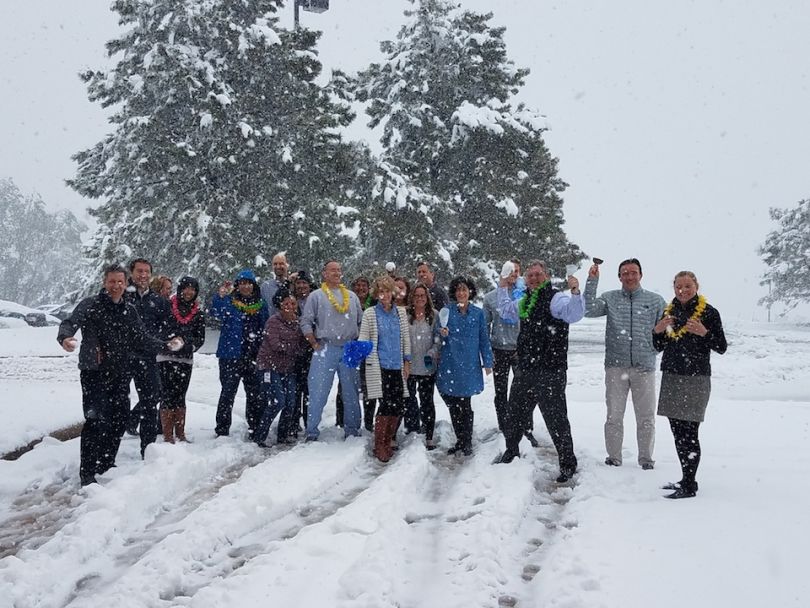 What they do: Rogue Wave helps enterprises around the world build, connect and secure applications and deliver them to customers with speed.
Coolest perks: 401(k) matching, flexible work hours, generous PTO, remote work opportunities, company rec clubs, free parking, comprehensive health coverage, daily meals provided.

Note from the boss: "Our software empowers farmers to share real-time data, runs communications for the Mars Rover, and ensures 100-percent uptime for worldwide retail systems. Across the Global 2000, our team helps our customers do cool things and write great applications. To work here is to contribute to the vision and see your value every day." — Brian Pierce, CEO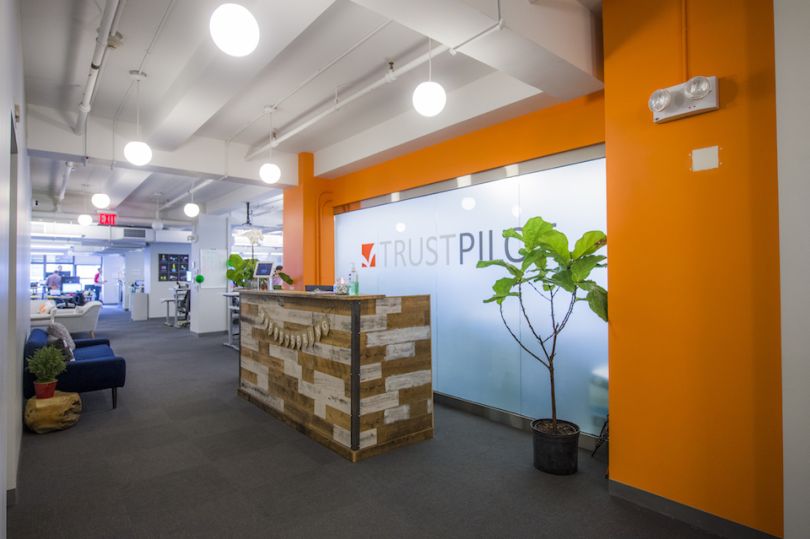 What they do: Trustpilot is a review platform that helps consumers make informed buying decisions and discover new businesses — both online and in their local communities.
Coolest perks: Comprehensive health benefits, conferences and training opportunities, an on-site gym, commuter benefits, beer on tap, company outings and happy hours.
Hiring manager insights: "Across all roles at Trustpilot, we use skill sets as a baseline for evaluation but look for hardworking candidates who are driven to be successful above all else. People who show us they are not only capable of doing their job but are also going to get the work done when they get here are incredibly valuable to us as a growing company and are the best hires we've made." — Dan Klug, senior manager of talent acquisition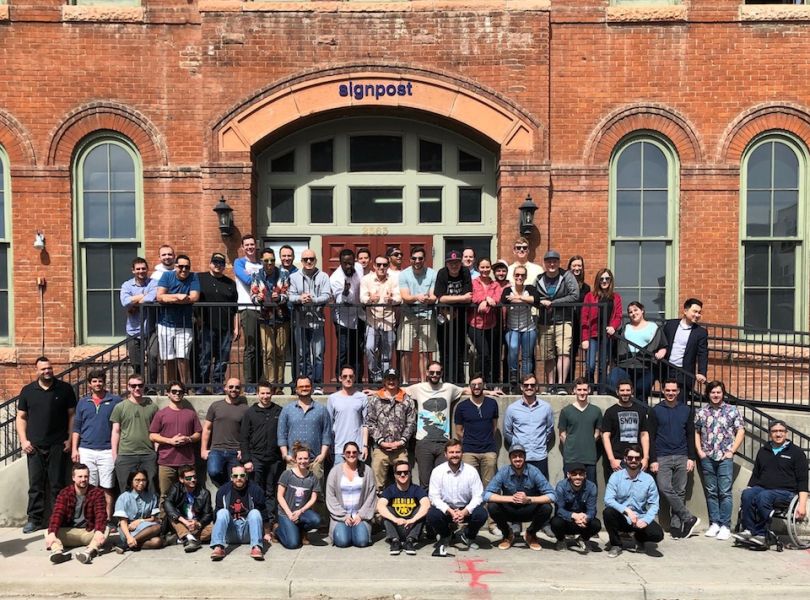 What they do: Signpost's cloud CRM captures prospects and targets them with an automated marketing engine that drives conversions. They currently have unlimited openings for their junior account manager, sales executive and sales representative roles.
Coolest perks: Endless snacks and bagel/burrito Tuesdays; beer on tap; generous PTO; an uncapped commission structure; company equity; an all-expenses-paid island vacation for the top 10 percent performers.
Hiring manager insights: "I look for folks with a proven track record of success, in any field. Most of our top performers came to Signpost from other fields, so I'm not necessarily concerned on how much sales experience you have as much as how well you are able to find ways to win." — Rich Morgan, director of sales.