Coming to work every day is easy when you love your job, you work with great people, and your company just gets it. But finding that elusive dream job can sometimes feel like a nightmare. That's why we reached out to some of the fastest-growing tech companies in Colorado to see what goes on behind the scenes and what they look for in their next recruit.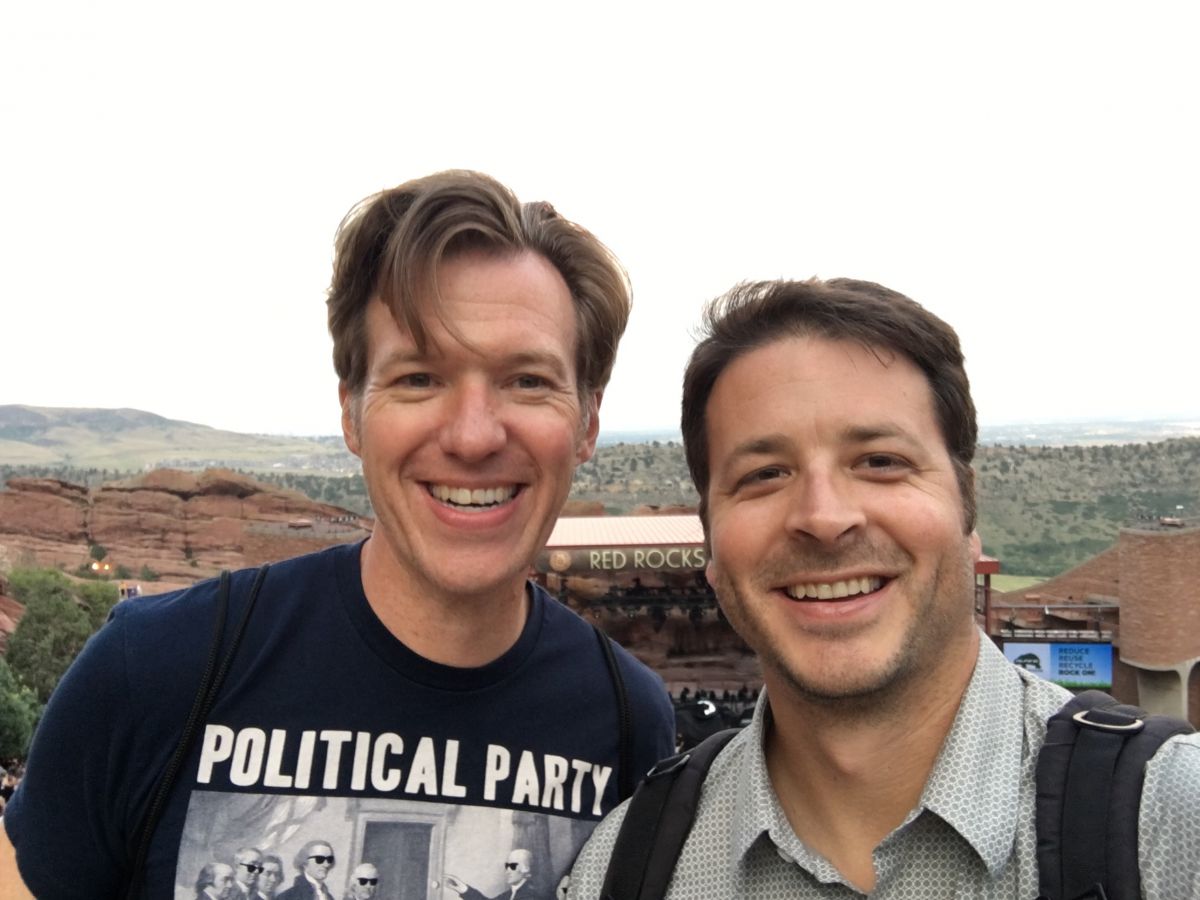 What they do: CA Technologies develops software tools that span everything from project management to security. The company also operates an internal accelerator to fast-track high-potential products like FreshTracks.io, which enables systems monitoring and alerting to be built into a business's IT infrastructure.
Coolest perks: Education/training reimbursement, adoption assistance, company-wide hackathons, on-site montessori school, paid volunteer days.
Note from the co-founders: "I am not overly concerned with what a candidate knows today," said Marc Chipouras, co-founder of Freshtracks.io. "Instead, I want to know that the candidate has the motivation to learn and grow. Tell me stories about topics you are curious about and what you are doing to explore those areas in depth."
"I like to see candidates with a demonstrated curiosity for what's new, how things work and why they break," added Bob Cotton, fellow Freshtracks.io co-founder. "Show me you are constantly learning. This should be layered over passion, motivation and vision."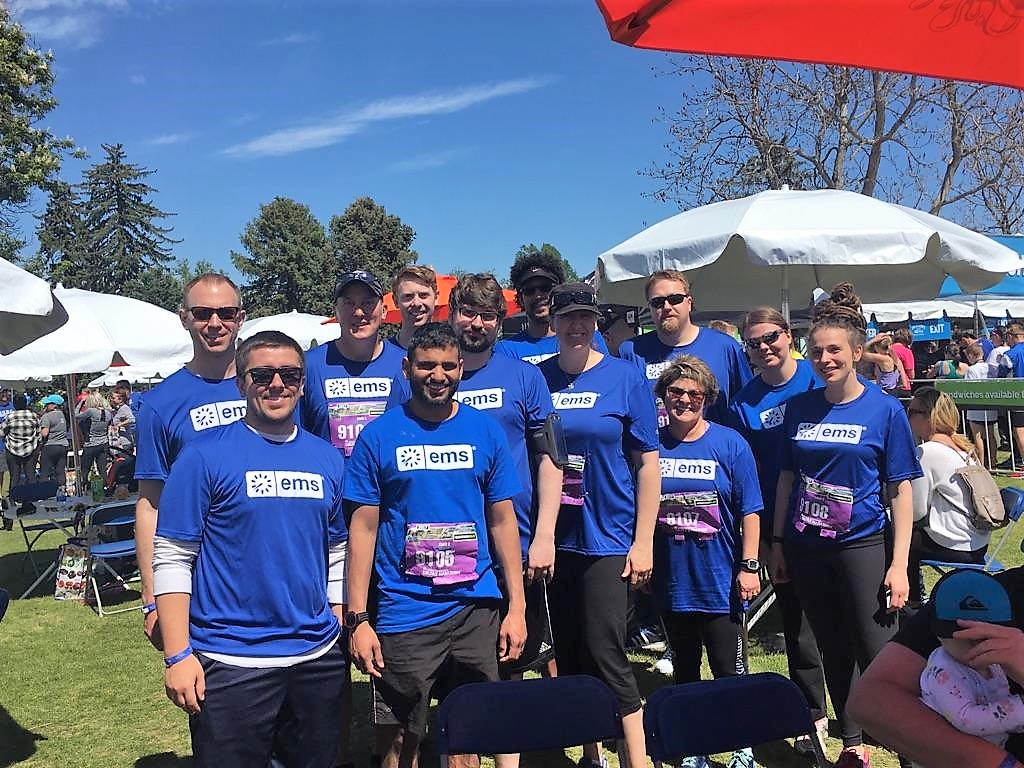 What they do: EMS Software delivers enterprise-level meeting, room and resource scheduling software for businesses and educational facilities.
Coolest perks: On-site fitness center, fitness reimbursement plans, unlimited PTO, 401(k) matching, flexible hours, community and charity activities.
Insider tip: "EMS Software works with world-renowned organizations, including 20 percent of the Fortune 200 and the vast majority of the Ivy League," said director of sales Dean Holmstrom. "In our sales organization, we look for creative and driven professionals who move the needle. Software knowledge is key, but teamwork and motivation are paramount."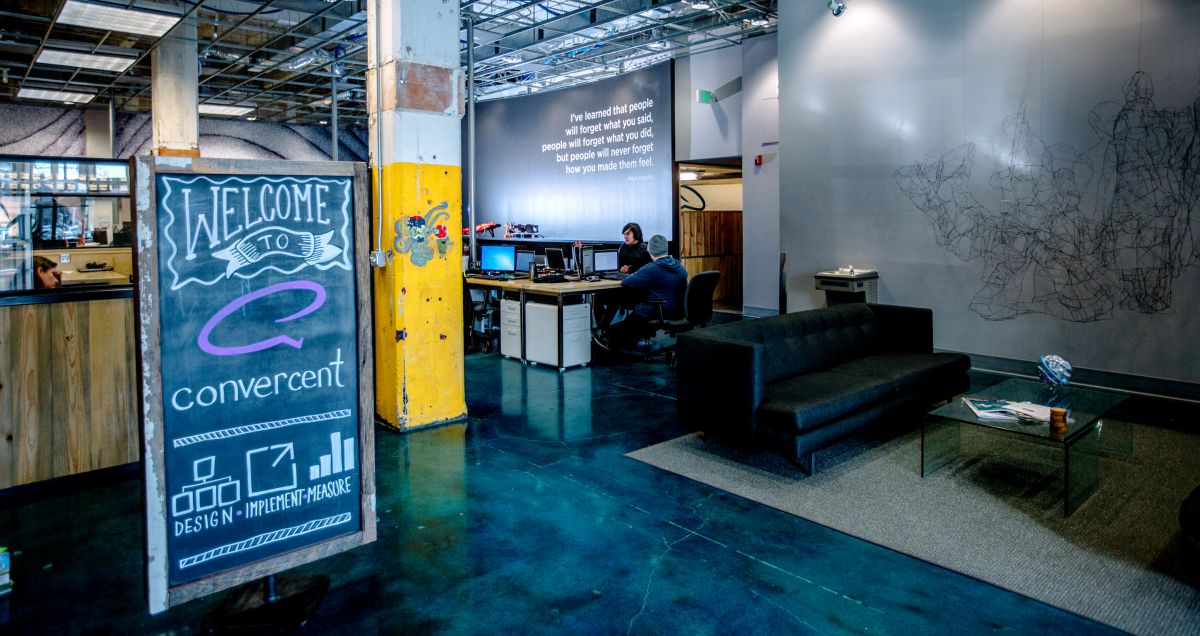 What they do: Convercent helps businesses maintain compliance and avoid risks by integrating all the parts of the compliance process in one software platform.
Coolest perks: Unlimited PTO; 90-percent paid medical, dental and vision insurance; stock options; fitness and cell phone reimbursement; dog-friendly office.
Insider tip: "With all of the excitement generated by our recent Converge industry event, we are moving into rapid growth mode," said Ryan Pryor, Convercent's director of inside sales. "Our Ethics Cloud Platform invites users to share, listen and learn across the unified application suite using a combined data-set for global engagement. Business leaders weave ethics and values into everyday operations to attract top people, engage employees, and lower risk for sustained (and improved) business performance. This is our value proposition to current and potential partners but is also at the very core of our values here at Convercent. We are looking for top sales talent that is focused, competitive, and able to drive a complex sales cycle. Convercent has an extremely exciting and dynamic sales organization with great upside for those individuals serious about their careers."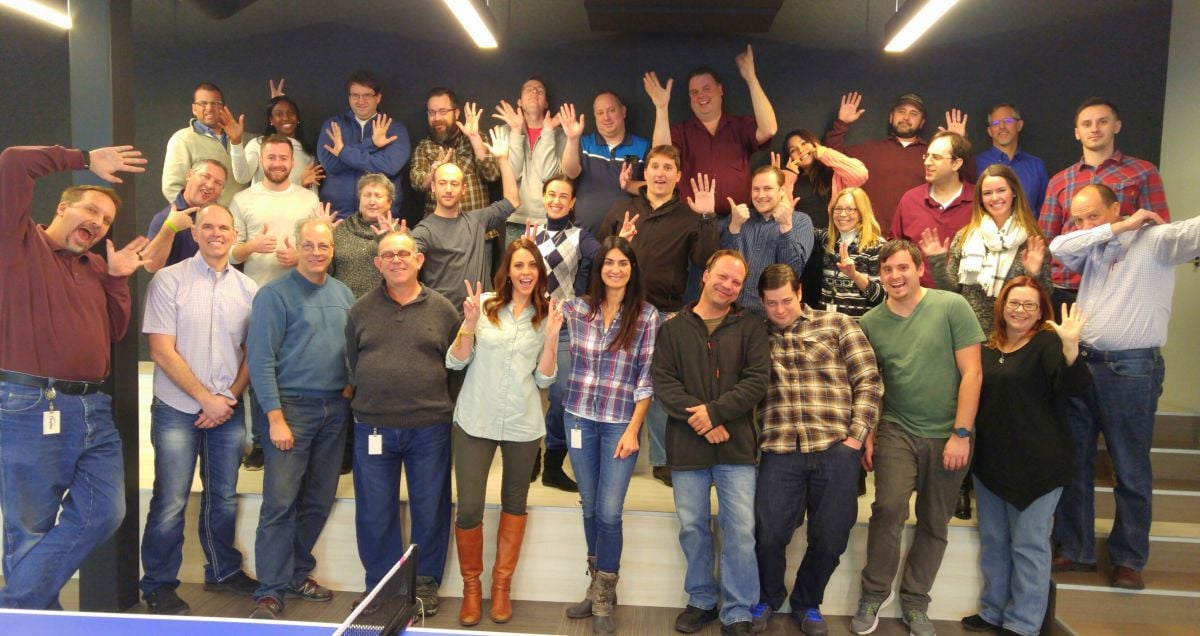 What they do: Billtrust's software automates and streamlines every step of the payment process from invoicing to cash flow management.
Coolest perks: Fully paid health insurance, professional development and charitable donation match.
Hiring manager tip: "When I'm talking to a candidate, I'm looking for someone who knows what they want next in their career," said Steve Loper, VP of development. "There are tons of opportunities to grow and learn here at Billtrust, and I'm looking for people that know what their next step along their career journey is so I can ensure the role we are matching them with is compatible with their goals."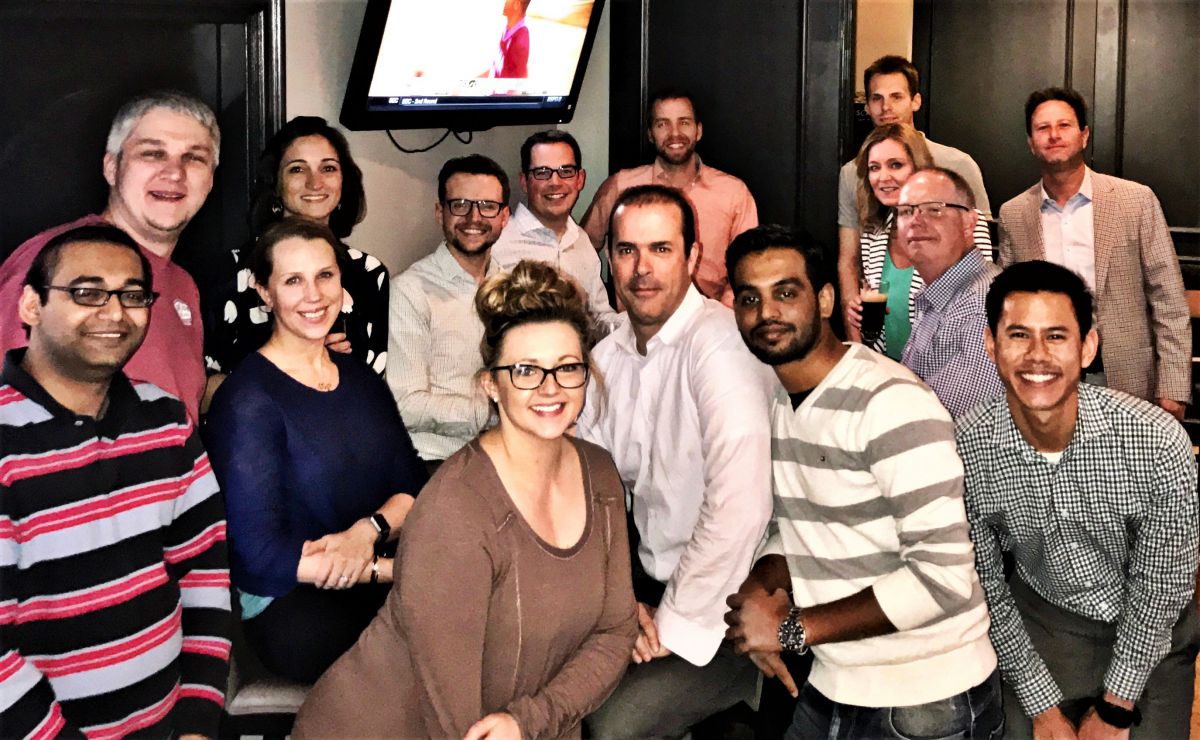 What they do: NextHealth helps health insurance providers lower costs and improve plans by analyzing consumer behavior and empowering consumers to make better health decisions.
Coolest perks: Monthly happy hours, company outings, 100-percent paid health insurance, on-site fitness center.
Hiring manager tip: "Changing consumer behavior just got easier with our enterprise SaaS platform," said Nancie Halfmann, talent acquisition manager. "We are on the leading edge of healthcare technology and we're looking for passionate leaders, innovators and thrill-seekers to join our family/team! If you're passionate about empowering people to make the best healthcare decisions through modern technology, NextHealth Technologies wants to hear from you!"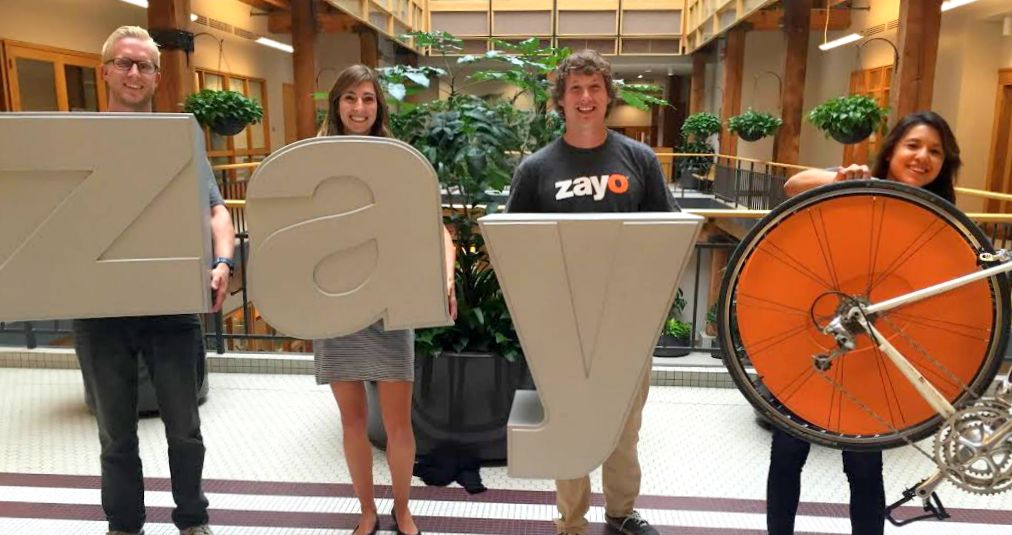 What they do: Zayo provides bandwidth and connectivity services over its massive communications infrastructure, enabling big businesses to scale their networks and adapt to rapidly changing demand.
Coolest perks: Tuition assistance, performance bonuses and company social events.
Hiring tip: "If you're a self-starter who thrives in a fast-paced environment and can turn complex challenges into innovative solutions, then you've got 'Orange Material' written all over you," their website states.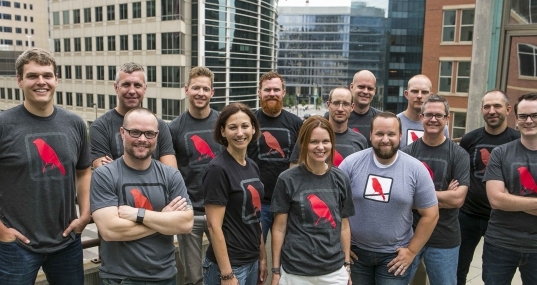 What they do: Red Canary's endpoint security services help businesses of all sizes manage the detection and response of cyber threats.
Coolest perks: Unlimited PTO, fully paid health insurance, Colorado Athletic Club membership, monthly in-office massages.
Hiring tip: "Red Canary is powered by individuals with a passion for solving hard problems and building great solutions," their website says. "Our company is growing quickly and we have a great need for people obsessed with improving and accelerating the detection of cyber attacks."
Photos via featured companies.