Denver Startup Week makes its triumphant return to the Mile High City next week, kicking off on Monday and running through Friday. With hundreds of sessions, the celebration of startups, innovation and the people who make this community great has something for everyone, but our favorite session by far is the annual Startup Crawl.
Taking place on Thursday, September 15th starting at 4 p.m., the crawl is an opportunity to take a peek inside some of Denver's fastest-growing startups, meet their employees and enjoy some refreshments.
We asked the participating companies what they have in store for this year's attendees — here's what they had to say.
Union Station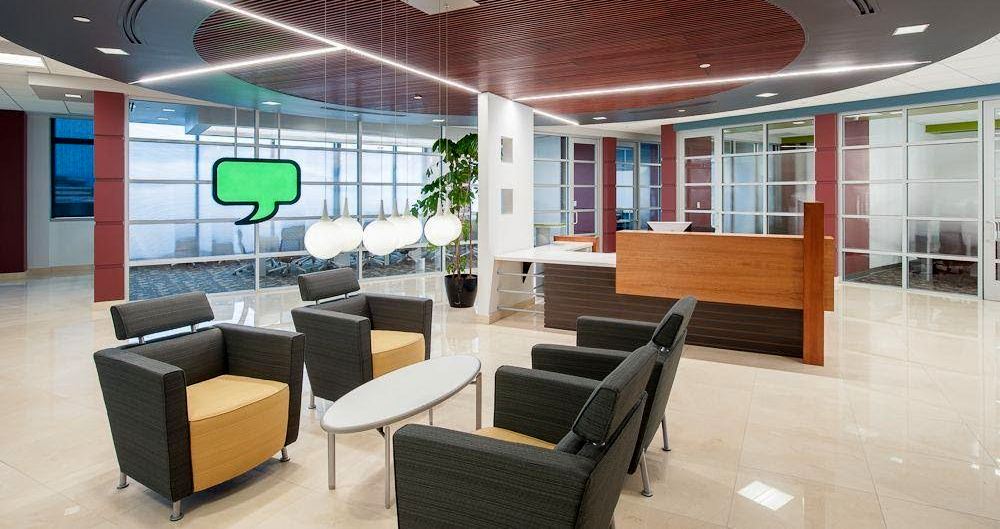 Address: 1900 16th St., Suite 600
What they do: ReadyTalk makes audio, web and video conferencing technology so companies can have better meetings.
What they're up to now: They've just launched FoxDen, a brand new video collaboration software, and anyone who stops by during DSW Crawl will be treated to an exclusive sneak peek. 
Startup Crawl fun alert: In place of the Great American Beer Festival, ReadyTalk will host "The FoxDen Beer Festival." They'll have more than 20 local beers available, and attendees will be able to nosh on pretzels and sliders for snacks.
Other info: ReadyTalk's office is in the building right next to DaVita — take the elevator to the 6th floor. The event's hashtag is #ReadyTalkBrewTour.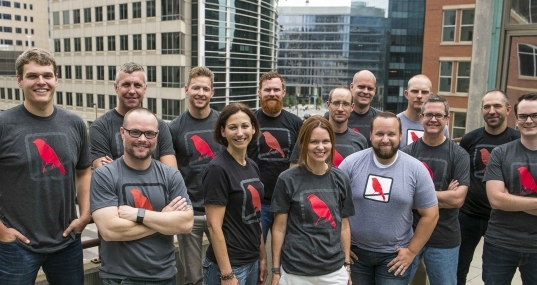 Address: 1750 15th St., Suite 400
What they do: Red Canary combines technology and the human element to detect, investigate and respond to cyber threats.
What they're up to now: The company just raised a new round of funding — and they're growing like crazy.
Startup Crawl fun alert: Their office has two rooftop patios, where you can enjoy beer and food — and even score a Red Canary t-shirt. The office is also new, so they've got plenty of room for activities, like four-story parking lot darts.
Other info: The Red Canary crew will be working the elevator.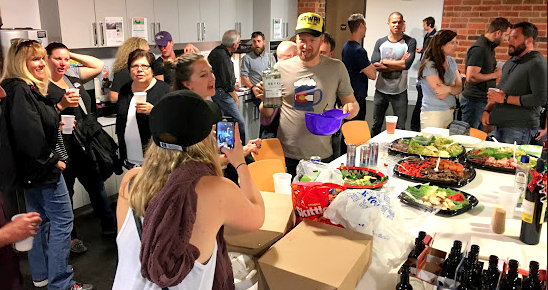 Address: 1500 Wynkoop St.
What they do: iTriage and WellMatch seek to provide medical patients with cost transparency and information to help them decide what level of care they need.
What they're up to now: They can't share details just yet, but they've assured us they've been working on something big that's worth keeping an eye on.
Startup Crawl fun alert: They'll have whiskey, beer and soft drinks, and members of their team will be playing DJ for the evening.
Other info: Their office is on the 5th floor.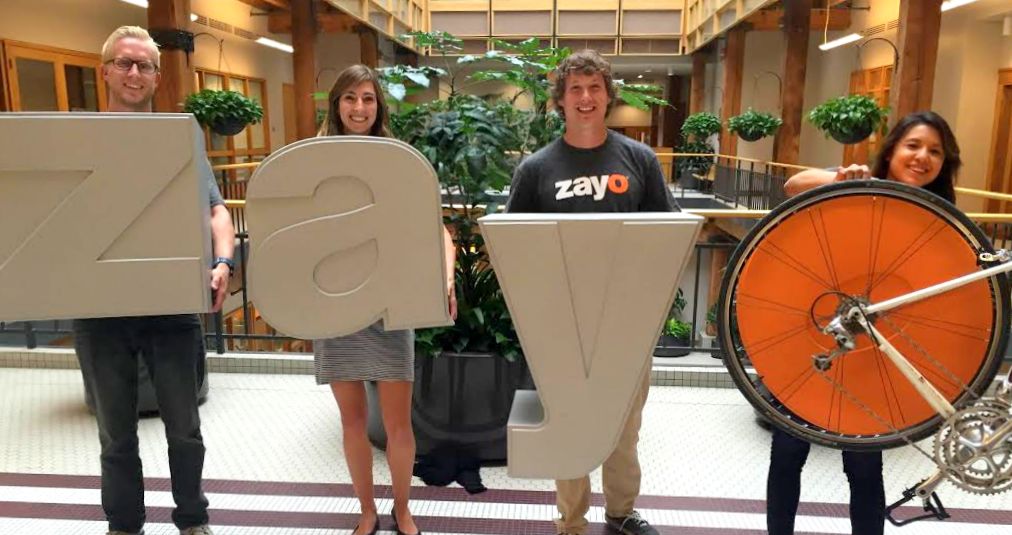 Address: 1621 18th St.
What they do: Zayo provides the high-performance fiber backbone that powers the internet's voice, data and video traffic.
What they're up to now: The company is gearing up for its 10th anniversary.
Startup Crawl fun alert: Enjoy pizza and a cold drink as you tour Zayo's Denver office.
Other info: While Zayo's office has a few different entrances, they'd prefer if attendees entered via the 18th or Wynkoop Street doors.
LoDo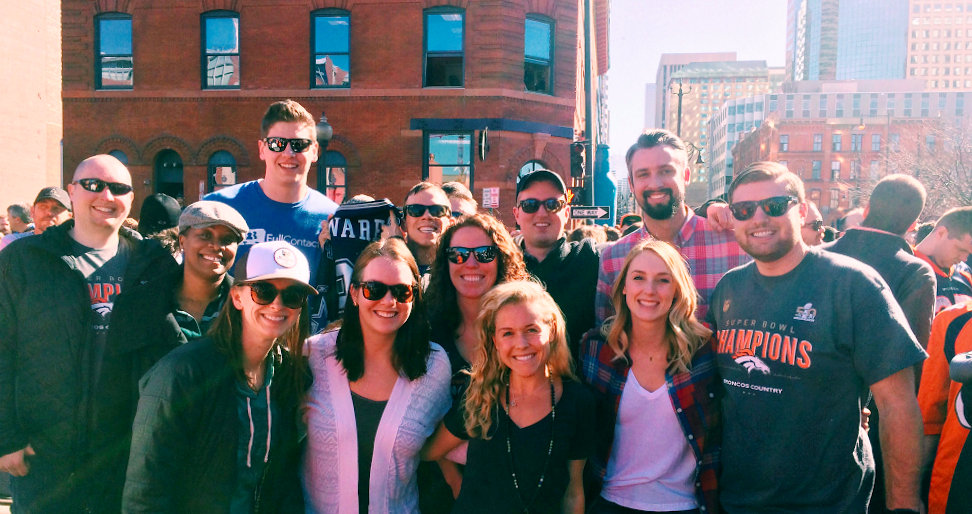 Address: 1755 Blake St., Suite 450
What they do: FullContact unifies contact information across devices and adds in information from social networks and even email signatures.
What they're up to now: They recently raised a $25 million round, acquiring three new companies in the process.
Startup Crawl fun alert: Talk to their team, tour the office, grab some swag and play corn hole or pinball while enjoying kegs of beer.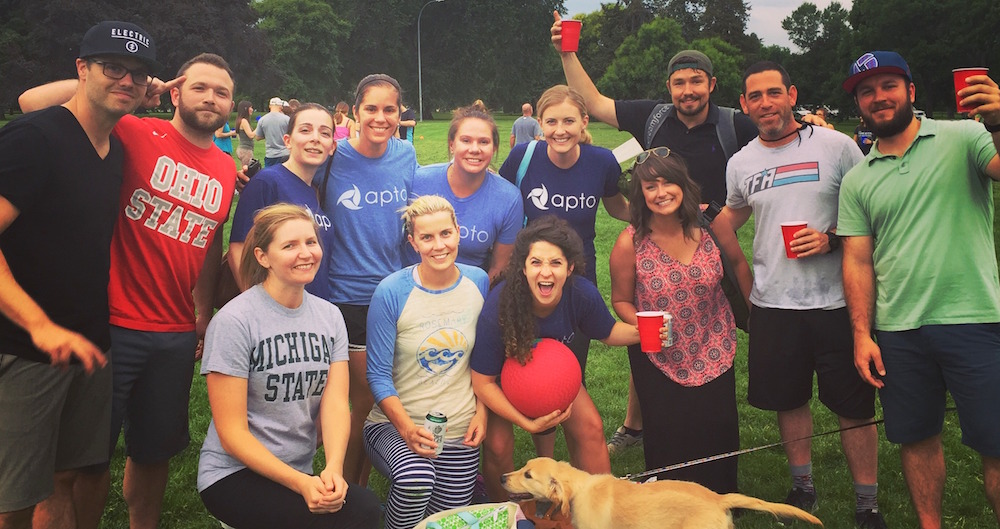 Address: 1730 Blake St., Suite 200
What they do: Apto's SaaS platform supports the commercial real estate industry with their CRM, pipeline and other operational challenges.
What they're up to now: They're moving into this brand-new space, and this will be their grand opening event.
Startup Crawl fun alert: Apto's got a "Survival of Startup Week" theme that loops in surviving in the wild and surviving startup life. Expect camping and outdoor-themed food, swag and a photo booth.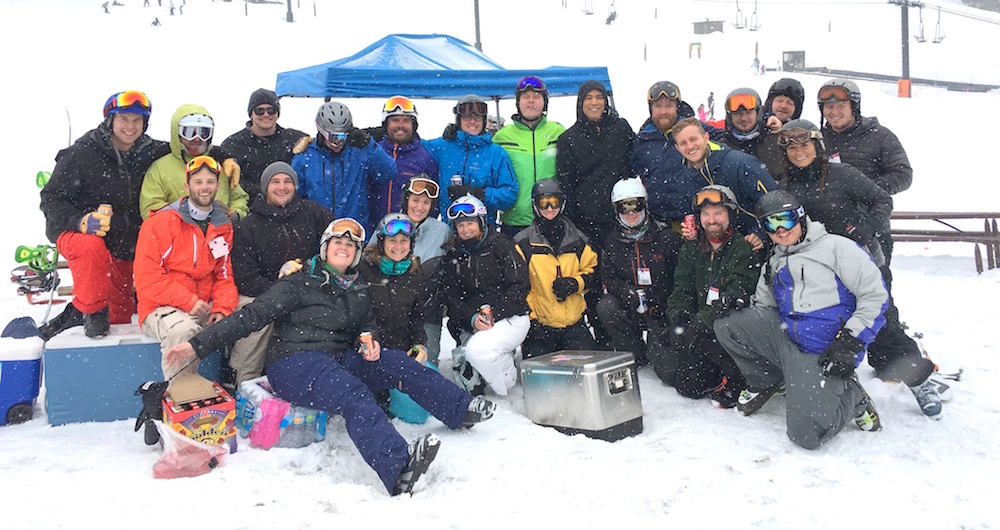 Address: 1331 17th St., Suite 400
What they do: CommercialTribe uses web and video technology to help sales reps practice their pitches through onboarding, coaching, and development.
What they're up to now: The company moved into their office space earlier this summer.
Startup Crawl fun alert: They'll have local beer on tap, snacks and great swag, including Nalgene bottles for the first 100 people. They'll also have games like foosball, nerf basketball and nerf guns.
Larimer Square / Central Business District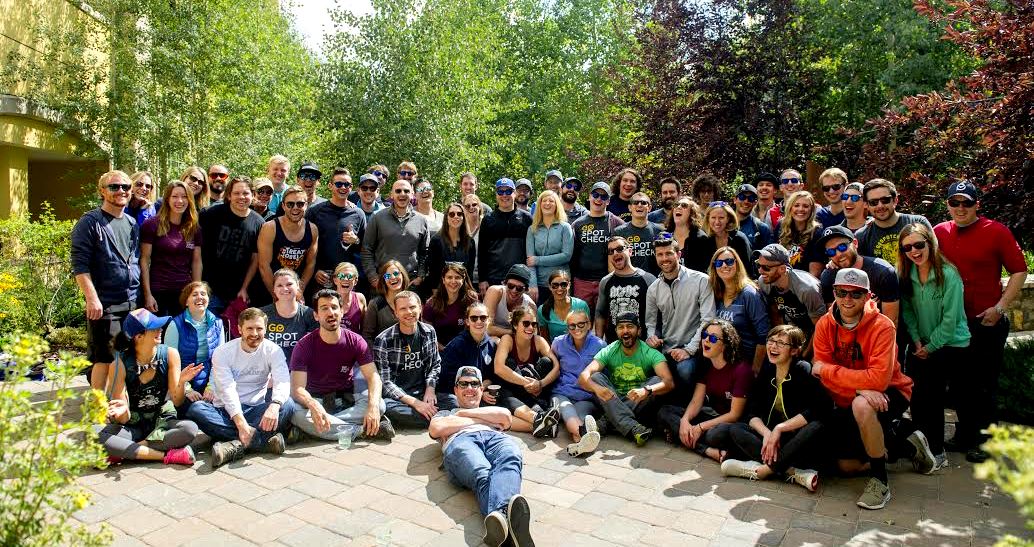 Address: 1520 Market St., 2nd Floor
What they do: GoSpotCheck's web and mobile apps help sales reps who work in the field conduct surveys, gather data and provide accurate reports about store inventory, sales and more.
What they're up to now: The company just announced a $16.6 million Series B, and they're gearing up to move into a new building in 2017 — so be sure to see this office while you still can.
Startup Crawl fun alert: Swing by to throw your hat into the ring for their Donkey Kong Tournament — with a title belt for the winner — or to hang out and grab a frosty beer and tasty snacks. They've also designed an amazing t-shirt specifically for the crawl: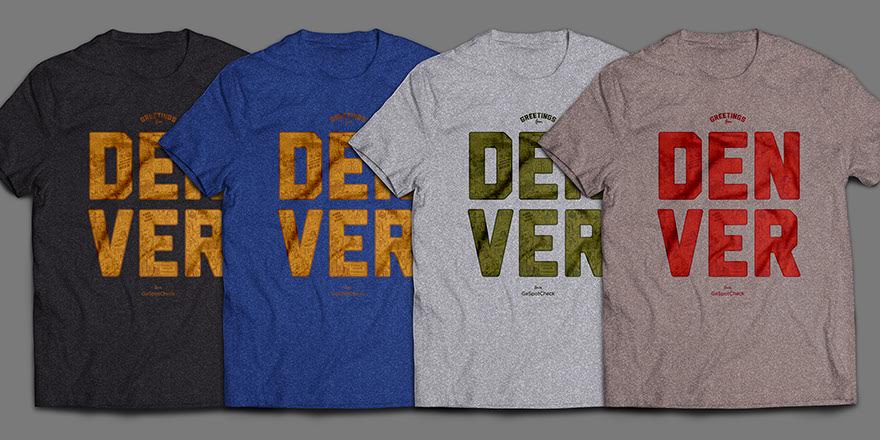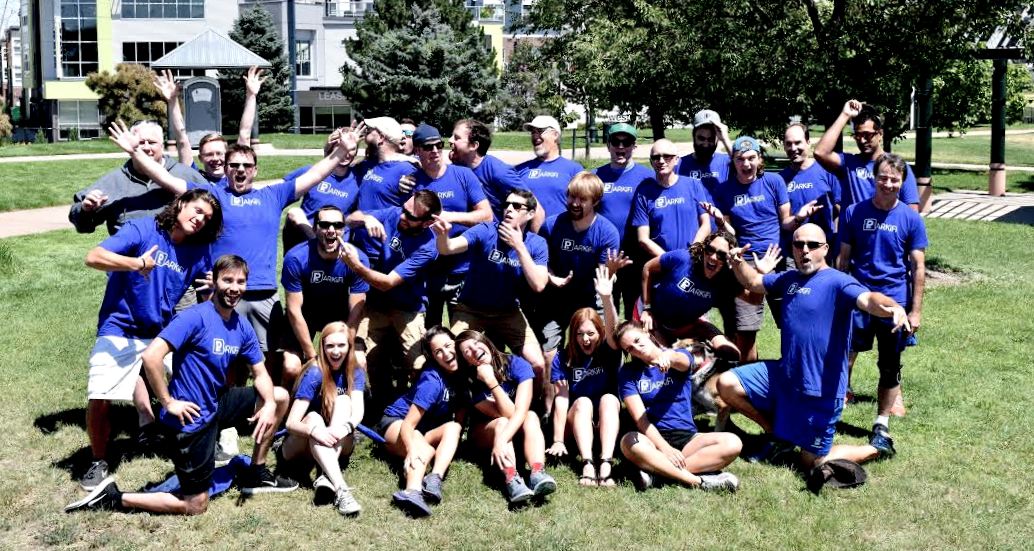 Address: 1321 15th St.
What they do: Parkifi lets users navigate directly to open parking spaces and pay for their space, all through their phones.
What they're up to now: They're preparing their list for a beta download of their parking app.
Startup Crawl fun alert: They're hosting a "sweet and savory" event, with sweet treats like donut holes and savory snacks like tater tots. They'll also have Colorado craft beer and wine, as well as a variety of fun games like shuffleboard and foosball.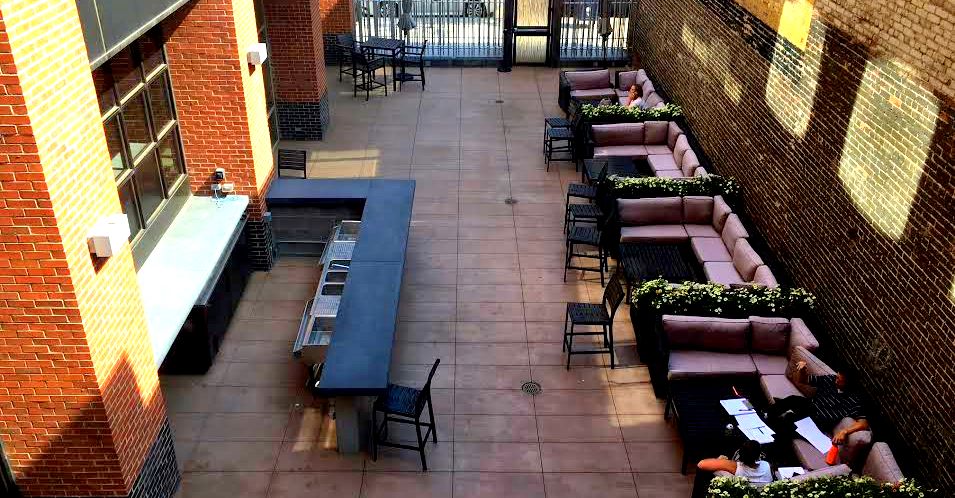 Address: 1445 Market St.
What they do: Fastly is redefining real-time content delivery and hosted security for some of the largest worldwide web sites and applications.
What they're up to now: Their Denver office — the company's fifth — opened at the beginning of 2016.
Startup Crawl fun alert: The Fastly crew will be playing music and enjoying food, drinks and swag on their outdoor patio.
Other info: Finding the Fastly office can be a bit tricky — enter through the courtyard on Market, and you'll be all set.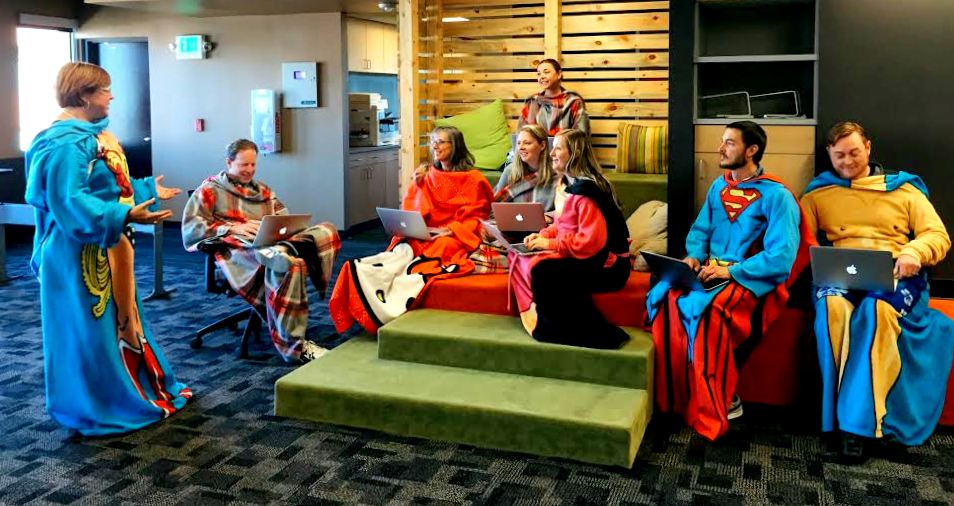 Address: 1451 Larimer St., 3rd Floor
What they do: SendGrid provides automated email and email marketing cloud-based services
What they're up to now: In addition to preparing to consolidate their offices at their new headquarters in the 1801 California building, the company is also preparing to file for an IPO.
Startup Crawl fun alert: SendGrid is hosting a startup fiesta: savor a glass of sangria or other beverages and enjoy tacos, swag and patio views in their space on Larimer Square.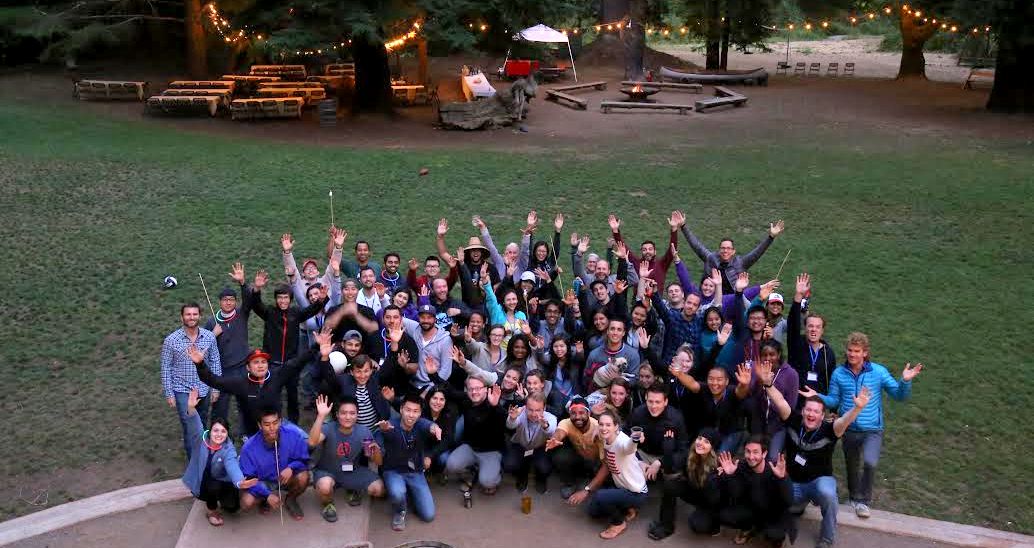 Address: 1201 16th St., Suite 350
What they do: Gusto's tech helps small businesses take care of HR, payroll and benefits for their employees.
What they're up to now: After opening their Denver office earlier this year, Gusto continues to grow their team.
Startup Crawl fun alert: They'll have snacks, drinks, and music on their patio overlooking the 16th Street Mall. They'll also have Ping Pong and a photo booth to help you capture some awesome Denver Startup Week memories.
Ballpark / Five Points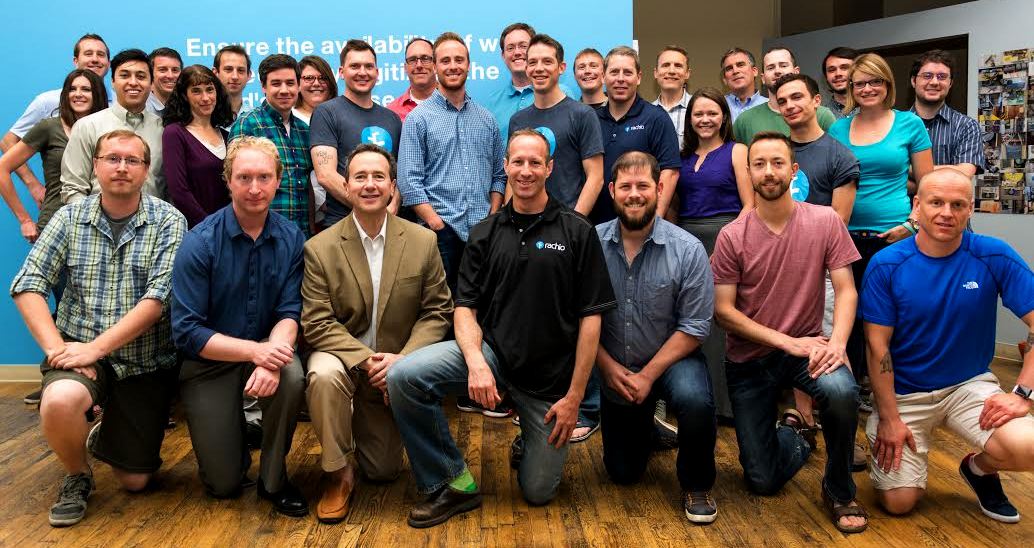 Address: 2040 Larimer St.
What they do: Rachio uses AI to help their customers save water — their "smart watering" system integrates with different sources and knows the right times to turn on your sprinklers.
What they're up to now: Rachio recently launched their second-generation controller, which now integrates with Alexa and Nest.
Startup Crawl fun alert: The first 100 people to show up will score a Rachio pint glass. They'll also be giving away one of their smart sprinklers, and you can enjoy Colorado "Black and Tan" beers as you meet their team.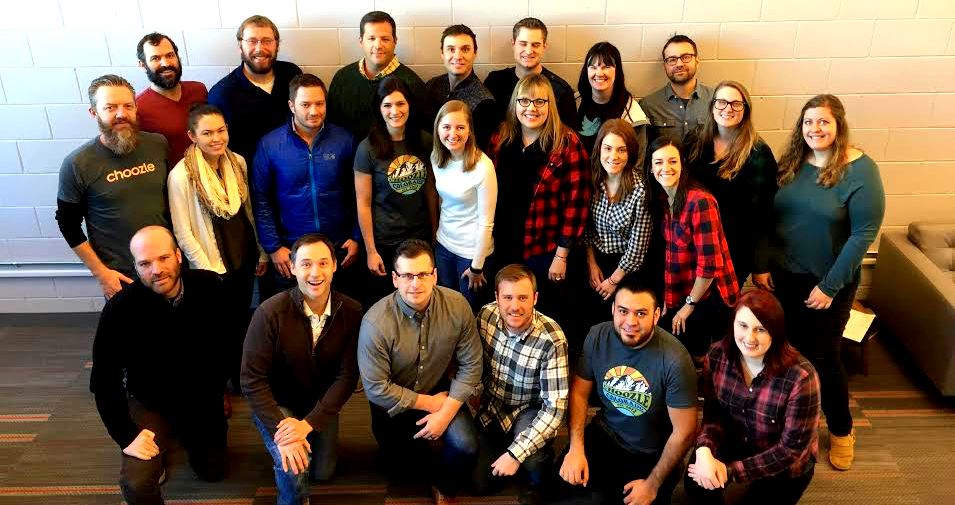 Address: 2245 Curtis St., Suite 200
What they do: Choozle's digital advertising platform leverages consumer data to power real-time programmatic campaigns across display, mobile, social and video media.
What they're up to now: The company announced a partnership with Digital First Media earlier this year.
Startup Crawl fun alert: They'll be having a Parks and Recreation-themed party, complete with local kegs, a waffle bar and a petting zoo with none other than the world famous Lil' Sebastian.
Upper Downtown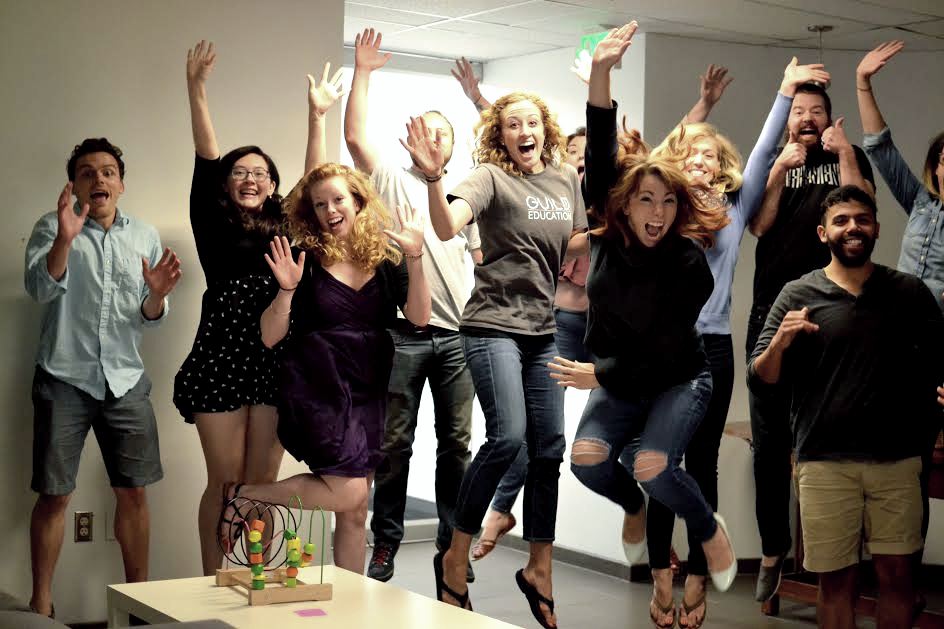 Address: 999 18th St., Suite 2240
What they do: Guild Education works with employees and employers to provide job training and degree programs for working adults.
What they're up to now: The company recently announced a tuition reimbursement partnership with Chipotle.
Startup Crawl fun alert: At Guild Education's office, it'll be all about Revenge of the Nerds. They'll have cocktails, trivia and and a Rubik's Cube challenge.
Other info: Enter through the south tower doors on the corner of 18th and Curtis. Attendees repping their alma mater have the chance to win bonus prizes.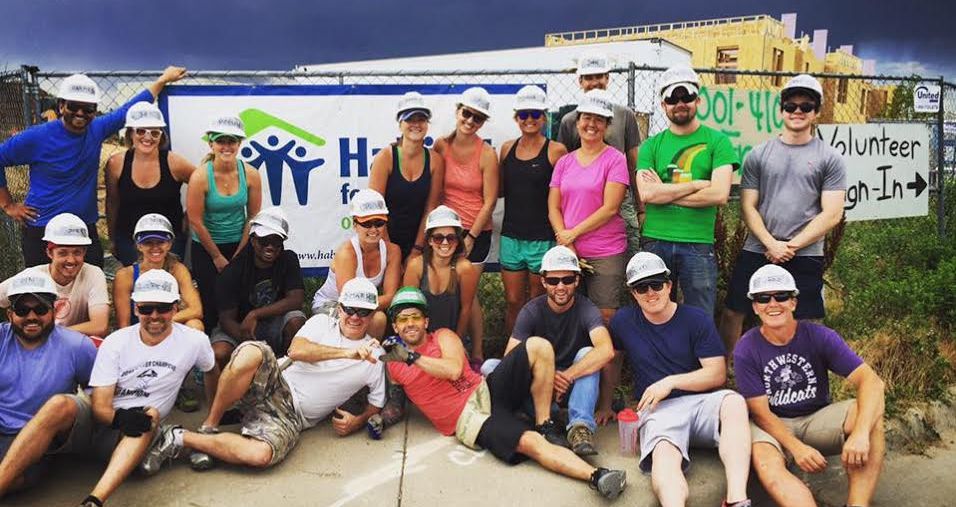 Address: 1515 Arapahoe St., Tower 3, Suite 400
What they do: Wazee Digital focuses on monetizing their clients' content. They work with people and organizations who own the rights to some of the world's most valuable video content.
What they're up to now: The company announced new features in their asset management solution, Wazee Digital Core, earlier this month.
Startup Crawl fun alert: In "The Matrix meets Alice in Wonderland meets Inception" style, attendees will get to choose their own adventure — office tour and swag, or a party with snacks, drinks and games. Having trouble deciding? No worries — you can participate in both.
Other info: The best entrance is off of 16th and Lawrence.
Also in Upper Downtown: Ibotta, GutCheck
Photos via featured companies.
Attending the crawl? Share your photos on Twitter and Instagram with #DSWcrawl, and feel free to tag us: @builtincolorado.