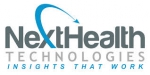 NextHealth Technologies (NHT), based in Denver, empowers healthcare consumers to make the best decisions by radically reducing healthcare costs. The platform predicts risk-reduction opportunities and prescribes "nudges" through three foundational technologies – prescriptive analytics, behavioral economics, and multichannel consumer engagement.
The VP of Consumer Engagement role will oversee all aspects of consumer engagement activities driven from the NextHealth platform. This includes not only oversight of the design of campaigns focused on member behavior change, but also ensuring that engagement techniques leverage the best practices in consumer marketing. We are seeking an individual that's passionate about behavioral economics and consumer analytics.
Applicants must have experience with campaigns from Fortune 500 Companies in the following industries: Retail, Consumer Product, Financial Services, Online Retailer, Technology
Applicants must have expert experience with A/B testing, behavioral science/analytics in regards to change in consumer/customer behavior.
Responsibilities:
Leverages analytic platform to refine understanding of our Consumers to effectively target, drive engagement, and change member behavior.

Manages the development and execution of campaigns that utilize the best practices in consumer engagement to improve contact rates and impact on consumer behavior
Guides business analysis and measurement of all consumer engagement programs to drive continuous improvement and positive ROI from all aspects of the consumer engagement mix.
Builds deeper capabilities in each critical area of consumer engagement with attention to digital space in particular.
Identifies and provides specifications for opportunities to enhance the consumer engagement capabilities of the NextHealth platform
Job Requirements
Proven track record of effectively changing consumer/customer behavior through analytics and campaigns- Fortune 500 Companies strongly preferred
5+ years Experience managing multi-channel marketing teams, including call center, direct mail, email & text
8-10 Years Experience with campaign optimization using A/B testing and/or other techniques
5-7 Years Behavioral economics expertise – gain, social, loss framing
5+ Years Factorial design expertise
7+ Years Campaign design, implementation, and monitoring
Bachelor's Degree/MBA in Behavioral Science/Behavioral Economics is a plus
Find more startup and tech jobs in Boulder and Denver