The current full stack dev immersive class at gSchool is refreshingly diverse as far as backgrounds go: its made up of both new and veteran Coloradans with previous careers ranging from teaching to practicing law to working in videography. Here's a few gSchool students who are graduating from the 24-week program in August and are looking to put their new (and hard-earned!) skills to work in the Colorado tech community by building amazing tech products at your companies: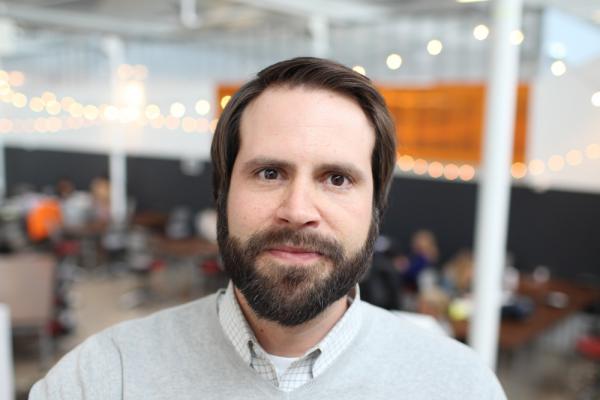 Past (pre-gSchool) life: I was an attorney for an international consultancy building compliance applications for large financial institutions.
What he picked up at gSchool: I have learned a solid foundation in test driven development, clean code and pair programming.The major skills I will leave with are the ability to learn on the fly and turn business requirements into working code.
What he's looking to do after graduation: I am looking for an opportunity to be part of a team that embraces the community and seeks to enable its members to function at a high level and encourages perpetual learning. I think it is important for the tech community as a whole to stay connected and continue the example it has set for other industries.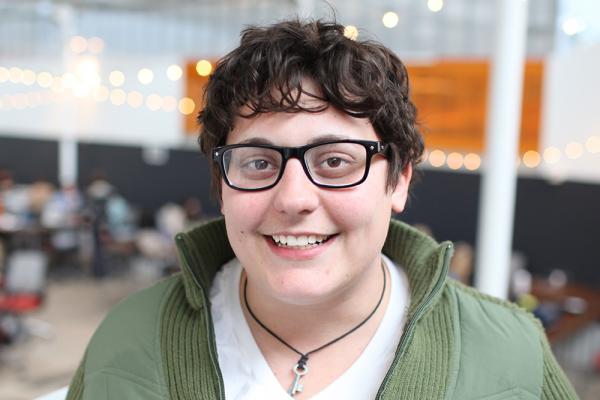 Past (pre-gSchool) life: I've spent the last ten years as a videographer and A/V technician, most recently in higher education. I also spent a good portion of my spare time freelancing as a video editor.
What she picked up at gSchool: gSchool has taught me that with software engineering, it's possible to do something you love in an environment that drives you. As long as you enjoy coding, you can apply your skills to any passion you might have or industry that you find appealing.
What she's looking to do after graduation: Because of the generous mentoring and guidance of so many community members, I'd like to give back to the community by mentoring other women, developers new to ruby or rails or simply folks in the area that are curious about making a career change to software engineering. Simply put, I'm passionate about education. I love looking at new ways to learn, mentor, and teach and I'm excited to see how technical education evolves as both the technical and academic worlds indecently progress. My passion for education spans to my own learning journey, which specifically includes plans to dive further into JavaScript, Python and big data.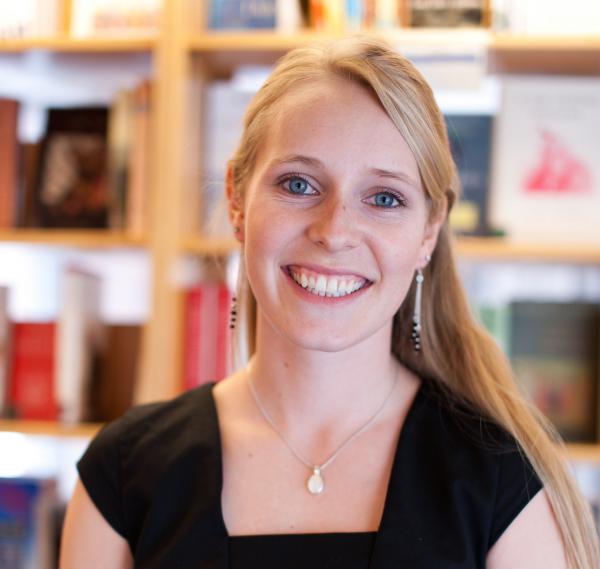 Past (pre-gSchool) life: I studied Chemical Engineering in undergrad, and did not find it particularly inspiring, so I ended up working at a non-profit providing dental care for elderly and disabled people. It was actually through that job that I realized how much I enjoyed working with computers and data.
What she picked up at gSchool: gSchool has been the most unique learning experience I have had. I have learned tons about myself, and I appreciate how comprehensive it is. Not only have I learned hard technical skills (i.e. coding), but I have also had the opportunity to work on weaknesses that are 'softer' in nature, like being able to perform under pressure.
What she's looking to do after graduation: I want to be able to use my skills for something that matters. I am looking to continue to be involved with the tech community, hopefully both mentoring others and being mentored myself. One of my favorite things about coding is the unlimited learning potential for different languages, better ways to do things within the same language. I would like definitely like to continue to learn Ruby and Ruby on Rails, but I think JavaScript will be my next language endeavor.
Paul Wenig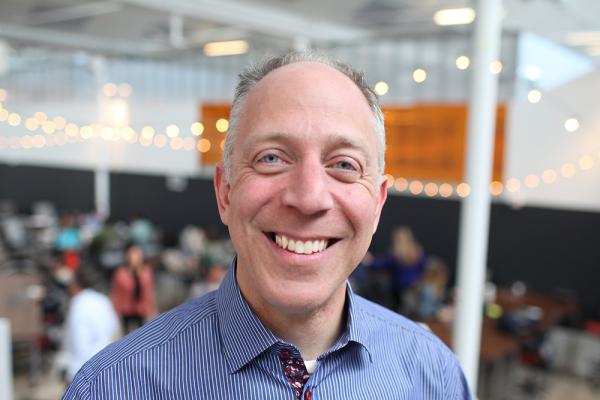 Past (pre-gSchool) life: My career, up until a few years ago, had been focused on technology sales and marketing. Most recently, I had an opportunity to step out of tech to sharpen my entrepreneurial skills by building a successful small business in Denver and Boulder. It was through this that I gained the confidence and tenacity that I needed to succeed at gSchool.
What he picked up at gSchool: gSchool has not only given me strong technical skills but also great developer workflow skills. With collaboration and communication being keys to good software development, becoming a well-rounded developer is crucial. Coming to software development mid-career, gSchool has re-energized (make that, "re-Galvanized") my love of technology and my passion for learning.
What he's looking to do after graduation: I am hoping to work for a local technology company where I can continue to learn and grow while being able to make meaningful contributions to the business. I plan on being very involved in the community. Especially, the Ruby community where I'd like to provide time and mentorship to help pay back for all of the time and support that has been shown to me.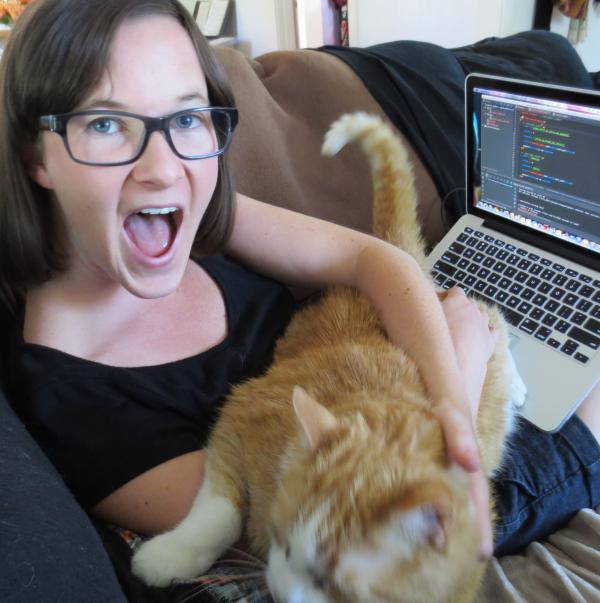 Past (pre-gSchool) life: After majoring in economics, I began working in health care conducting sleep studies. Then I quit that, went traveling, and ended up in the Bay Area for a bit before moving back to Colorado for gSchool.
What she picked up at gSchool: Before gSchool I couldn't do much. I didn't know a single thing about Rails, and I only knew how to 'cd' and 'ls' on the command line. I have obviously improved my technical skills drastically, but more than that, I have learned that I can dive into things and understand them. Even if those things seem really hard, or I don't know what I'm doing, I have learned to be more comfortable with uncertainty, and gained confidence that I will get it! (Eventually...)
What she's looking to do after graduation: Boulder has a really cool tech scene and I would love to stay here. I know everyone talks about Silicon Valley, but for me, I like the scene out here better. I would love to get involved in promoting diversity in the tech community. Next I would like to dive into more Javascript. I really want to learn either node or angular. This is an aspect that is attractive about tech-- you can always be learning.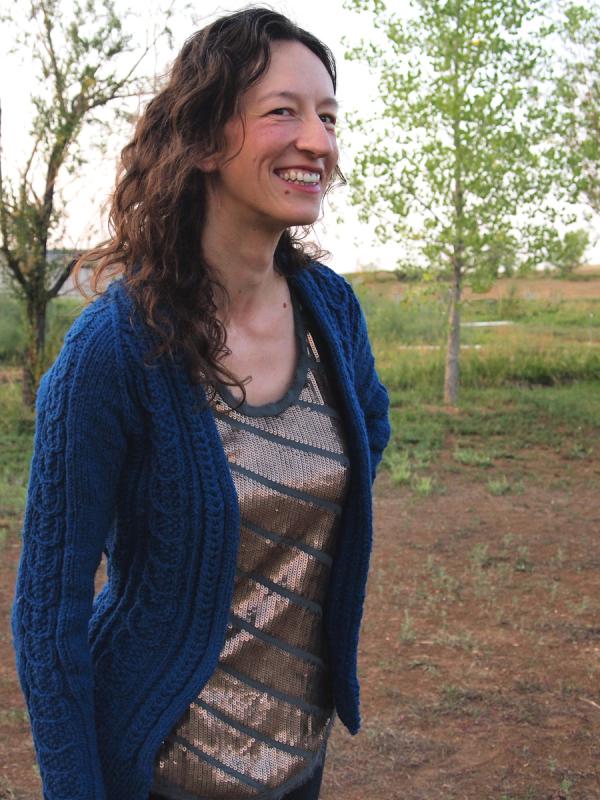 Past (pre-gSchool) life: Just previous to gSchool, I had been working at Fancy Tiger Crafts in Denver. I worked with the owners Amber and Jaime as the first full-time employee from their tiny first location expanding to a world famous crafting destination, both online and at their newer big beautiful space.
What she picked up at gSchool: It is really a great opportunity to work with and learn from some amazingly talented programmers. If you have a question, there is no better way to figure out to approach it than to ask a great programmer how they would approach finding the answer. Programming is hard. It takes dedication and self-acceptance. Sometimes you do have to ask for help, or sleep on problems to understand the simple, beautiful way they can be solved. Simple isn't easy, simple is the result of a deep cultivation of understanding, and sometimes that takes time, love and dedication.
What she's looking to do after graduation: I am so excited to start working on production code and help solve problems and contribute to a team. I love the Colorado tech community and am so excited to be a working and contributing part of that community. I am currently mentoring a new gSchool student, and am very excited to continue to give back. Mentorship and mentoring are very rewarding for me. I am creative and love solving problems, and have a very disciplined approach to testing and developer workflow, and would enjoy working in an environment with those values.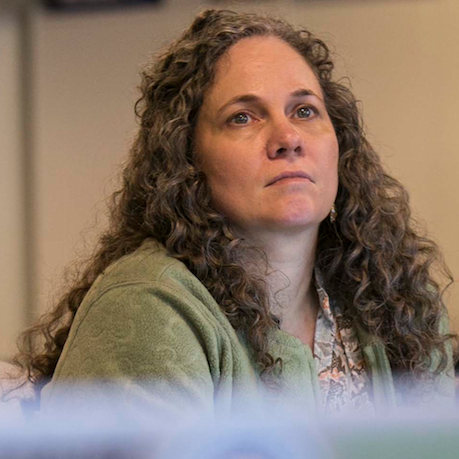 Past (pre-gSchool) life: Prior to gSchool, I spent several years in Japan teaching English and presentation skills. Most recently, I was a bilingual (English/Spanish) educator with The American Cancer Society helping cancer patients better understand their diagnoses and treatment options.
What she picked up at gSchool: Two of the biggest lessons from gSchool have been to feel more comfortable 'living' outside my comfort zone and continuing in the face of adversity and failure. Those skills have led to accomplishments that felt unachievable a few months ago.
What she's looking to do after graduation: At this point, I've got my fingers crossed to find a tech company that has a strong foundation in pair programming, agile and test-driven development. At this early stage in my development career, I want to continue an immersive learning experience. A paid apprenticeship would be ideal. My background is in health and education so I would feel at home working in either of those industries.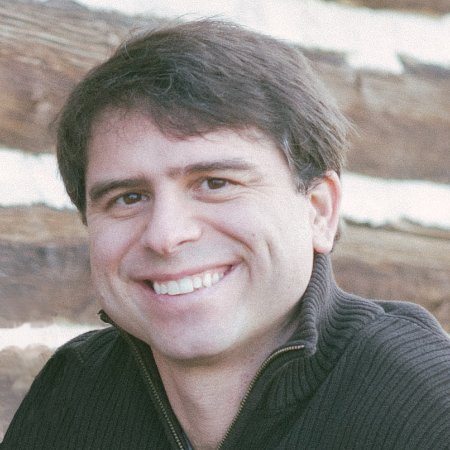 Past (pre-gSchool) life: I worked in marketing and business strategy for almost 20 years. I've worked for Fortune 500 and startup technology companies. This is a mid-career shift for me.
What he picked up at gSchool: gSchool is a complete career transformation for me. I'm going from the softer side of the house to a very technical job. This has had an enormous impact on my life. I love to code and can see myself doing this for a long time.
What he's looking to do after graduation: I am looking becoming a full-time coder and ramping up my skills as fast as possible. With my new skills, I see myself becoming more fully enmeshed in the Colorado tech community. It will be great to be part of the technical side of the house, but have a firm grasp of the business side.
Join the gSchoolers in Denver for a demo on August 6 or learn more about the next gSchool program. By the way, you can contact gSchool at [email protected]