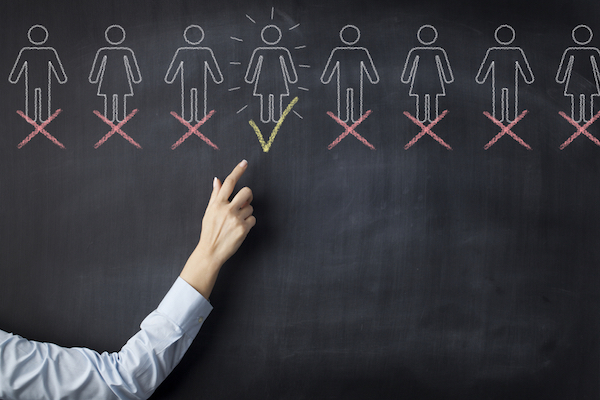 The startup world is blessed and cursed by competing realities. On one hand, there's a never-ending stream of innovative ideas. And on the other, you'll find a dearth of resources to execute those ideas. It's no wonder competition for talent is fierce.
Recently, Mike DeJonge, director of user experience and design at Six Actual Software, moderated a panel of local startup leaders during Built In Colorado's Digital Leaders Luncheon. When the discussion turned to finding and hiring top talent, a number of best practices rose to the surface.
Network smarter. Your next brilliant hire might be waiting for you in your contact list. But you need to work your rolodex properly. Too often, people network only when they need something immediately. Think of networking not as a means to hire people now but an opportunity to plant seeds for later.
"Stay in touch with people consistently, cultivating long-term relationships," said DeJonge. "As people's interests and skills evolve over time, they may become more valuable as candidates. Your strong personal connections will help you bring that person to your company, not the competition."
Stay "schooled." Few organizations have a more direct line to up-and-coming tech talent than universities and bootcamps. It's to your benefit to keep in contact with professors and administrators.
"Not only do educators understand their students' skills, they know their motivations, passions and personalities," said DeJonge. "That's an advantage, since you need more than a skill set. You're hiring the whole person."
Check for culture fit. Bringing a new employee into a startup is like adding a new family member. Given the long hours and ambitious goals you're working toward, you and your employees become joined at the hip.
"During your interview, get to know candidates on a personal level to determine if they're the right fit for your culture," said DeJonge. "In a startup environment, one bad hire from a culture perspective can quickly make the workplace toxic."
Hire for growth. The life of a startup is anything but static, so the best hires are open to changing and growing along with your company.
"Since you don't know exactly where your company will be in two years, you need to know if candidates are interested in moving in various directions," said DeJonge. "Look for growth potential."
Ask candidates directly: "Would you be willing to go on sales calls?" "Would you consider wearing an account director's hat from time to time?"
Engage via environment. "Tech isn't a nine-to-five industry," DeJonge said. "It's 24/7. And you need to keep people motivated in the face of that pressure."
Talented people are attracted to engaging environments that give them the freedom to innovate and grow. Whether you offer gaming stations, wellness programs or work-from-anywhere options, creating an environment that supports employees as whole people will earn (and keep) candidates' interest.
Photo via Shutterstock
Six Actual is a full life-cycle software development and advisory firm for companies across industries. Six Actual can become your go-to development team or come alongside your existing internal team with the industry's brightest technologist. Learn more here.